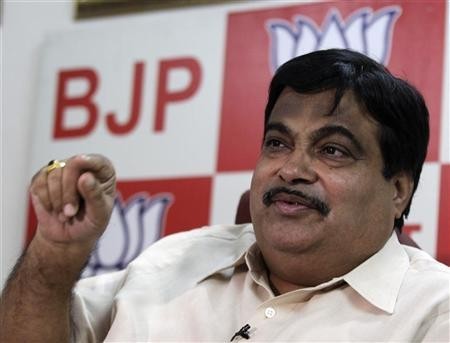 Nitin Gadkari, the new Union minister for Road Transport and Highways, has urged the National Highways Authority of India (NHAI) to speed up its work on over 24 select highway projects in the country.
Gadkari and Krishan Pal Gurjar, the Union minister of state for road transport, held a meeting with NHAI officials last weekend. Gadkari reportedly told the officials to take steps to fast-track the decision-making on road projects.
The officials informed Gadkari that several road projects have been in pending due to problems in land allocation or clearances from other ministries like Defence, Environment and Railways. And Gadkari is understood to have told the officials that he would take up the pending clearances for highway projects with other ministries, wherever is necessary.
NHAI will be given power to modify contract conditions or to have a new contract agreement with road developers. The minister wanted to save road projects from falling into legal hassles.
The ministers asked the NHAI officials to encourage public private partnership (PPP) in road contracts. Road projects should be awarded both on government and PPP funding mode, the duo stressed.
With the new ministers' initiative, work on about 24 major highway projects, including the ₹7,200 crore Kishangarh-Udaipur-Ahmedabad project, would be restarted. These 24 projects were either given up by the contractors or work was going on at a slow pace, due to several reasons like arbitration, inter-ministerial disputes and land acquisition from private parties.
For those road projects, where road developers are unable to invest money and banks are not coming forward to give loans, NHAI should provide finance so that the projects can be completed, the officials told the ministers.
Due to the slowdown in the Indian economy, NHAI had been struggling to complete its existing road projects. A large number of existing contractors with the NHAI had threatened to give up several highway projects, awarded during 2010-2012.
NHAI had set a target of building 6,000 kms of roads during the current fiscal at a cost of ₹55,000 crore.