Japanese carmaker Nissan has confirmed that the company has started testing its e-Power technology in India. Nissan, which expects India to become a potential player in the electric mobility in the years to come, is part of the working group on electrification strategy that works with the Indian government.
While the company has not divulged any other details about its plans on launching the e-Power technology in the markets like India, rumours are rife that Nissan Note could be the test bed for the said technology in India. The images of Nissan Note undergoing testing on the Indian roads emerged online recently, leaving auto enthusiasts to wonder whether the premium hatchback is on cards for the local market. The spotted test mule of Nissan Note was not wearing e-Power badging.
Also read: Nissan Note spied testing in India; another hatchback turning up heat on Baleno and Elite i20?
"We are conducting some tests in India for the e-Power... India and Indonesia are two big countries where we are doing the tests while some are also being done in Thailand," PTI quoted Nissan Motor Co-Executive Vice-President global sales and marketing, Daniele Schillaci as saying. He further added, "We see a great potential for this technology in the Indian market... Clearly, the long-term strategy is to go for electrification (of automobiles) in Asia."
Nissan e-Power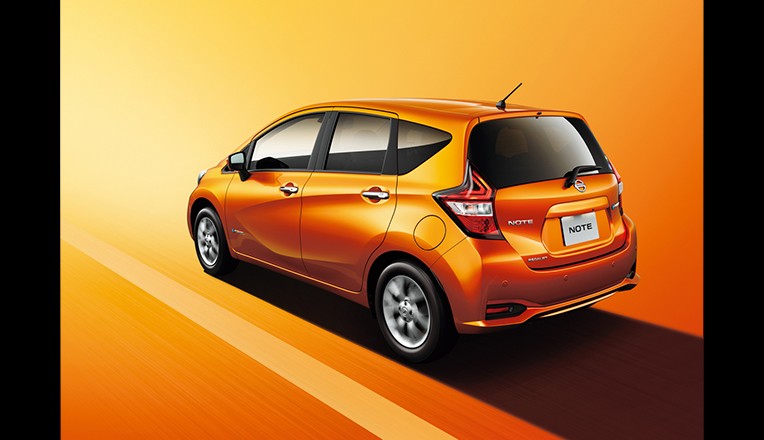 The e-Power system features full electric-motor drive, meaning that the wheels are completely driven by the electric motor. The power comes from a gasoline engine, power generator, inverter, and a motor. The highlight of the system is that the gasoline engine charges the battery. And unlike a full EV, the power source originates from the engine and not just the battery. In Japan, the Note e-Power is powered by a HR12DE petrol engine in tandem with an inverter and EM57 electric motor. The engine generates 77 bhp of power and 103Nm of torque while the electric motor churns out 106 bhp of power and 254Nm of torque.