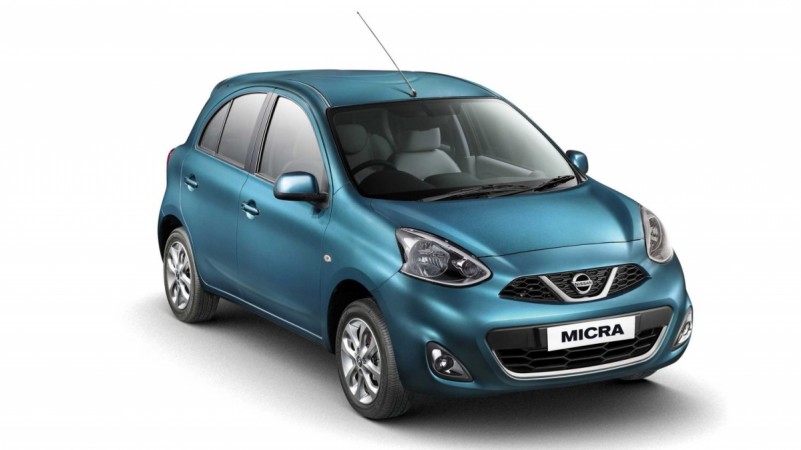 Nissan's flagship model Micra has topped the most exported car list in June. Nissan exported 6,807 units from India last month.
Nissan, which started its operations in India in 2010, has exported over 620,000 cars from the country since then. Manufactured at Renault-Nissan's Alliance plant in Oragadam near Chennai, the Micra is exported to over 100 countries including European countries such as the United Kingdom, Germany, Switzerland and Italy, which are the car's biggest customers.
"Nissan is proud our Made in India Nissan Micra was the most exported car in June, and proud of our contribution to the country's economy. Our strategy has been to use exports to build a significant presence in India with our plant, the largest and most advanced in the Alliance, and our R&D centre which employs five thousand engineers," said Guillaume Sicard, president, Nissan India Operations.
The Made in India Micra also helped Nissan to achieve record sales in fiscal year 2015, said the company. Nissan currently has four models in its India portfolio -- Nissan Micra hatchback, Nissan Micra Active, Nissan Sunny and Nissan Terrano.
Recently, Japanese auto-maker Nissan slashed the prices of its Micra CVT hatchback in India after the company increased the localisation of the model. The Micra CVT Automatic XL variant has now been priced at Rs. 5.99 lakh, while the Micra Automatic CVT XV comes with a price tag of Rs. 6.73 lakh. The Micra CVT XL received a price cut of Rs. 54,252 on its original price of Rs. 6.53 lakh and the Micra CVT XV's cost was slashed by Rs. 45,713 from Rs. 7.19 lakh.