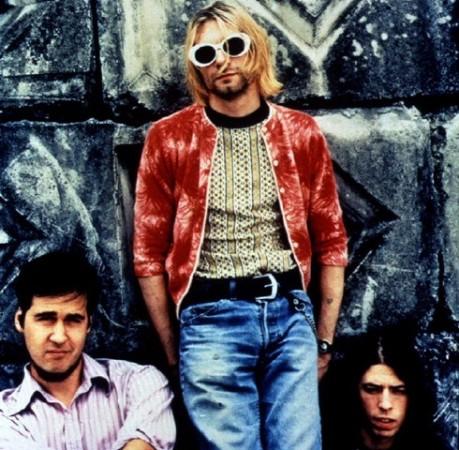 Nirvana, the legendary grunge band is finally getting its due. The Kurt Cobain led band will reportedly be inducted into the Rock and Roll Hall of Fame, April 2014, alongside several other inductees that include Kiss, Peter Gabriel and Linda Ronstadt.
The ceremony will be held April 10 at the Barclays Center in Brooklyn and will be open to the public. It will also air on HBO in May, reports USA Today.
This is the first time that Nirvana has been nominated to be inducted into the Hall of Fame. An artist or band needs to complete 25 years in the industry to qualify for the Hall of Fame. Although the band's reign ceased after Kurt Cobain committed suicide in 1994, their music has reined the hearts of rock lovers for more than 25 years now.
The induction comes in good time as the band will celebrate the 25th anniversary of its debut 'Bleach' in 2014, reports The Washington Post. The song that triggered off a rock revolution was 'Smells like Teen Spirit', released in 1991.
Since its debut, Nirvana has sold more than 25 million record in the U.S. alone and more than 75 million records across the globe. Nirvana became the band of Gen X and kicked off an era in the music industry.
Check out some rare interviews of Nirvana, before the band split, here.
Nominees of the Hall of Fame inductees are voted in by more than 600 artists, historians and members of the music industry. Performers who receive the highest number of votes are inducted into the Hall of Fame. Some like Eric Clapton, Jeff Beck and the Beatles have been inducted more than once.
Other inductees who will be conferred to the Hall of Fame in 2014 are:
1. Kiss
2. Hall and Oates
3. Peter Gabriel
4. Linda Ronstadt
5. The E Street Band
6. Andrew Loog Oldham
7. Cat Stevens
8. Brian Epstein
Some Induction Stats
- Seven Hundred and nineteen people have been inducted to the Rock and Roll Hall of Fame so far.
- One hundred and four groups have been inducted to the Rock Hall of fame.
- This is the 29th Induction ceremony. The first ceremony was held in 1986 in which Chuck Berry, Elvis Presley and James Brown were inducted.
For more information on the Rock Hall of Fame, visit their official website.