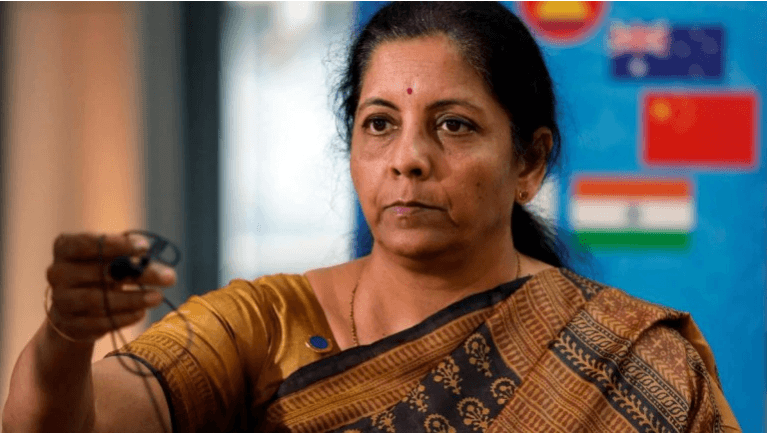 In a major move on Friday, the central government announced the mega-merger of 10 PSU banks into four. While the Punjab National Bank, the Oriental Bank of Commerce and the United Bank will merge to become the second-largest PSB, the Canara Bank and the Syndicate Bank will amalgamate to make the fourth-largest PSU bank entity.
Union Finance Minister Nirmala Sitharaman announced the decision at a press conference in New Delhi. The FM's press meeting took place amid growing concerns over the on-going economic slowdown in the country. Sitharaman spoke on a wide range of topics -- non-performing assets (NPAs), bank mergers, bank frauds and bad loans, among others.
Here are the 5 key points from FM Nirmala Sitharaman's press conference:
Addressing the press, Sitharaman said that loan recovery has reached record levels and that gross NPAs which were valued at Rs 8.65 lakh crore in December 2018 have come down to 7.90 lakh crore. "Gross bad loans of public sector banks have come down to Rs 7.9 lakh crore from Rs 8.65 lakh crore at December-end 2018," Sitharaman stated.
In a major announcement, Sitharaman unveiled the merger of several banks. List of public sector banks to be merged:
Punjab National Bank, Oriental Bank of Commerce and United Bank -- The merger of these three banks into one single entity will be the second-largest public sector bank with Rs 18 lakh crore.
Canara Bank and Syndicate Bank -- Fourth largest public sector bank.
Union Bank of India, Andhra Bank and Corporation Bank -- Fifth largest public sector bank.
Indian Bank and Allahabad bank -- This will be the seventh-largest state-owned bank in India.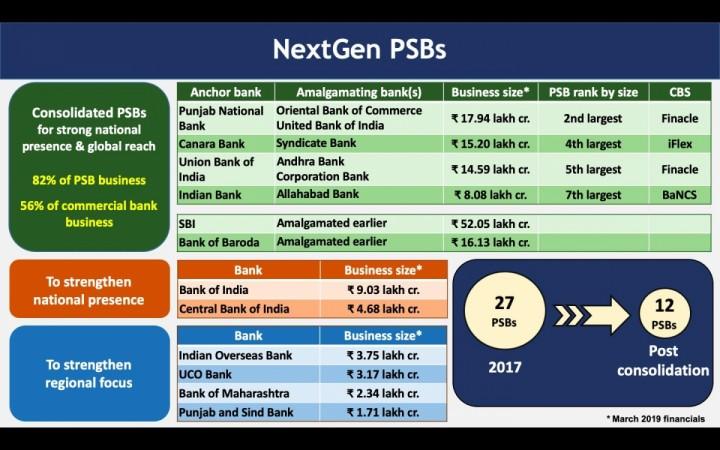 The finance minister said that several new processes have been implemented in the banking sector to avoid bank frauds and bad loans. To prevent Nirav Modi like frauds, SWIFT messages have been linked to the core banking system.
FM Nirmala Sitharaman also said that loan recoveries have hit record levels as it has gone up from Rs 77,000 crore in 2018 to Rs 1,71,676 crore.
Finance Minister Nirmala Sitharaman has clarified that no bank employee will lose his/her job as a result of the bank mergers announced today.