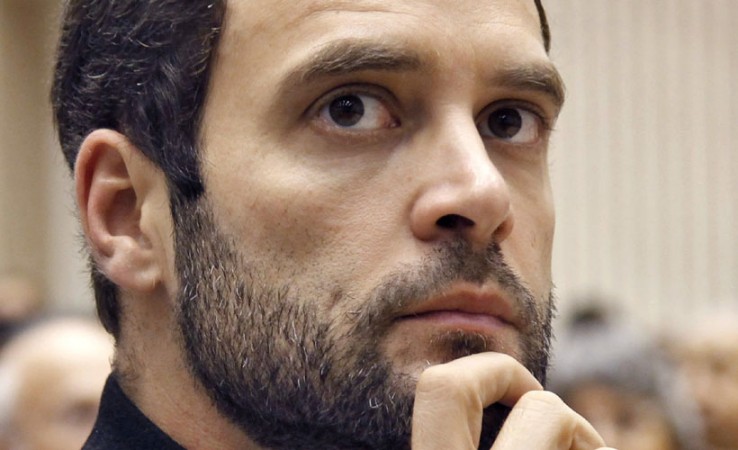 The mother of the victim of the brutal 2012 Delhi gang-rape and murder has thanked Congress vice-president Rahul Gandhi for motivating her son and helping him to achieve his dream.
Nearly five years ago, a 23-year-old medical student was brutally gang-raped and tortured on a moving bus in Delhi, while she was on her way home after watching a movie with a friend. She later succumbed to her injuries in a hospital in Singapore and was named Nirbhaya by the media for her courage.
When the Supreme Court on May 5 had upheld the earlier court's order of death sentence to the four convicts of Nirbhaya gangrape case, it came as a major victory for her family. Even the juvenile accused in the case was convicted and sent to a reform facility for three years.
However, Nirbhaya's death had hurt her brother.
Rahul Gandhi inspired Nirbhaya's brother
Asha Devi, Nirbhaya's mother said that Rahul played a great role in her son's life.
"Mohit (name changed) is a pilot now because of Rahul Gandhi," Devi was quoted as saying by India Today.
The report stated that Devi also said that apart from paying for his higher education, Rahul stayed in regular contact with Mohit over the phone and motivated him to achieve what he wanted.
Mohit was in class 12 when Nirbhaya died and wanted to join the military.
"Rahul Gandhi was the one who counselled him and motivated him to achieve something good in life to support the family. After learning that he wanted to join the defence forces, Rahul asked him to pursue a pilot's training course after school," Asha said.
Mohit completed his studies from the Indira Gandhi Rashtriya Uran Akademi in Rae Bareli and is completing his final training with a commercial airline in Gurugram.
Rahul continued to talk to Mohit, when he found it difficult to manage his course
"When he was studying, Rahul used to talk to him over the phone and taught him to adopt a 'never quit' attitude," Devi added.
"Even after he completed his studies, he called him to find out about his training-cum-job."
Devi also said even Rahul's sister Priyanka Gandhi also contacts them often to know about their health.
"She often asks about our health," she said.