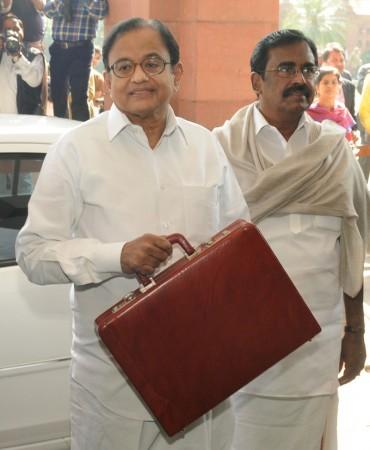 The father of Delhi gang-rape victim expressed his wish to name the women empowerment fund after his daughter's real name.
P Chidambaram in his annual budget presentation at the Parliament on Thursday announced the setting up of the "Nirbhaya Fund", which was named in honour of the 23-year-old physiotherapy student, for the empowerment of women in the country.
Appreciating the finance minister's move the victim's father told Headlines Today, "I am extremely happy and proud about this announcement. I want to thank the finance minister."
"It would have been great if it could be named after my daughter's original name... It would be great if it is spent on needy girls and on measures to strengthen the safety of women. It is a befitting tribute to my daughter."
"Nirbahya" is the pseudo name given by an Indian English daily as a tribute to the girl who put up a brave front after being gang raped by six men on the night of 16 December, 2012. She succumbed to her injuries at a Singapore hosptail nearly a fortnight later.
Chidambaram said that the Nirbhaya Fund was set up on a ₹1,000 crore budget with the aim of enhancing security, safety and empowerment of womenfolk.
"We have a collective responsibility to ensure the dignity and safety of women. Recent incidents have cast a long, dark shadow on our liberal and progressive credentials. As more women enter public spaces -- for education or work or access to services or leisure -- there are more reports of violence against them. We stand in solidarity with our girl children and women. And we pledge to do everything possible to empower them and to keep them safe and secure. A number of initiatives are under way and many more will be taken by government as well as non-government organisations. These deserve our support. As an earnest of our commitment to these objectives, I propose to set up a fund -- let us call it the Nirbhaya Fund -- and government will contribute ₹1,000 crore. Ministry of Women and Child Development and other ministries concerned will be requested to work out the details of the structure, scope and application of the fund," the minister said in his presentation.