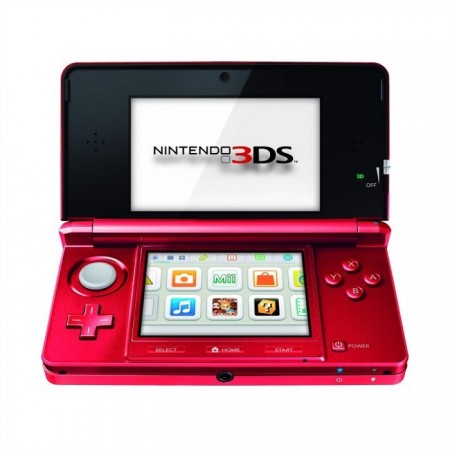 To the joy of the Nintendo 3DS fans, Nintendo has teased "a new game for 3DS," after it sent invites to the press for two Q&A events, and in one of the events, one can concentrate on the Super Smash Bros. and other will be highlighting the new game for 3DS.
Nintendo said it will hold its own press event during the E3 2014 where new information on these two titles will be released, CVG reported. This session will be taking place on 11 June from 6-7:30 PM PT.
However, Nintendo has not offered any sort of information apart from saying it will be a new game for its handhelds. It has also been rumored that the company has plans to reveal details of its NFC figurines that will be able to work with multiple games at E3 2014, IGN reported.
Nintendo has been holding its own 'Digital Event' during the E3 annual events. Previously, during similar events, it revealed Ocarina of Time for the 3DS, Pikmin 3 for Wii U, New Super Mario Bros. 2 and Luigi's Mansion: Dark Moon.
Recently, Nintendo has lessened the cost of its five flagship 3DS games like Mario Kart 7, Super Mario 3D Land, New Super Mario Bros. 2, Animal Crossing: New Leaf, and Donkey Kong Country Returns 3D. The prices for these were cut down by $10.
Meanwhile, Nintendo plans to release a new mobile app, its first in Japan. The app is not a gaming app and was released on 15 May.
This is a tethering app will allow users to connect their Nintendo 3DS to Internet faster if they are using it with a Docomo smartphone. This is co-developed by Nintendo and NTT Docomo, a wireless carrier, reported The Wall Street Journal.
Nintendo's app for smartphones marks its entry to smartphones and tablets, where casual gaming is popular. The company has been trying to promote its games on the smartphones without giving in much or introducing any games on these devices.
"We hope to actively utilize smart devices, but I don't think it's true that there is no future for game consoles because of smartphones," Satoru Iwata, president of Nintendo, reported The Wall Street Journal.
However, the company recently announced that its software and hardware sales have dropped significantly.