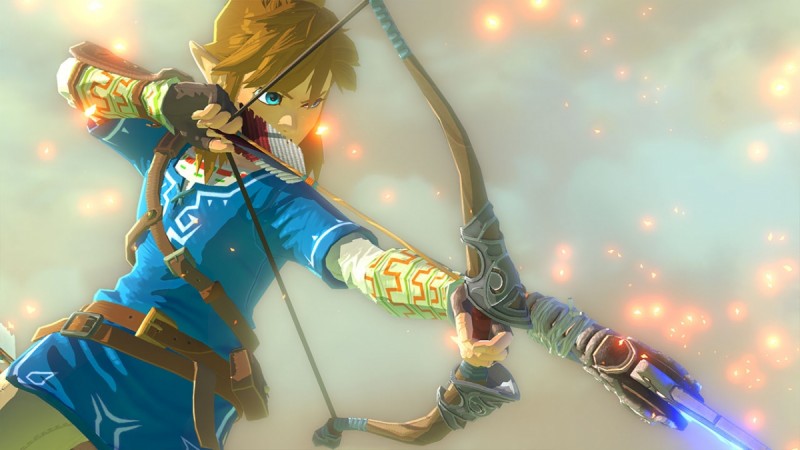 Nintendo is all set to host its own event with Treehouse: Live E3 2016 that could showcase several games from the company.
Expectations are high among fans as Nintendo previously stated about its focus – "Legend of Zelda" for Wii U. Nevertheless, Nintendo has also said that Treehouse: Live E3 2016 event would include gameplay trailers and other related announcements.
It must also be noted that Nintendo's Treehouse: Live E3 2016 event is a two day event – June 14 and June 15.
The first day (June 14) event concentrates on "Legend of Zelda" for Wii U, where the company has promised to provide "world's first in-depth look" at the title. It would also feature live steaming of the gameplay and the behind-the-scene actions from gaming experts. Before showing the "Legend of Zelda," Nintendo will showcase the first gameplay trailer of newly announced title "Pokemon Sun and Moon."
On the second day (June 15), Nintendo would turn its attention to games like "Monster Hunter Generations," "Dragon Quest VII: Fragments of the Forgotten Past" and "Tokyo Mirage Sessions #FE." However, the day would start with a special Q&A session with "Pokemon GO" developer.
Where and when to watch Nintendo Treehouse: Live E3 2016 event:
Day 1 – June 14
Los Angeles – 9:00 a.m. / New York - 12:00 p.m. / Rio de Janeiro – 1:00 p.m. / London – 5:00 p.m. / Berlin – 6:00 p.m. / Moscow – 7:00 p.m. / New Delhi – 9:30 p.m. / Beijing – 12:00 a.m. (June 15) / Singapore – 12:00 a.m. (June 15) / Tokyo – 1:00 a.m. (June 15)
Day 2 – June 15
Los Angeles – 10:00 a.m. / New York - 1:00 p.m. / Rio de Janeiro – 2:00 a.m. / London – 6:00 p.m. / Berlin – 7:00 p.m. / Moscow – 8:00 p.m. / New Delhi – 10:30 p.m. / Beijing – 1:00 a.m. (June 16) / Singapore – 1:00 a.m. (June 16) / Tokyo – 2:00 a.m. (June 16)