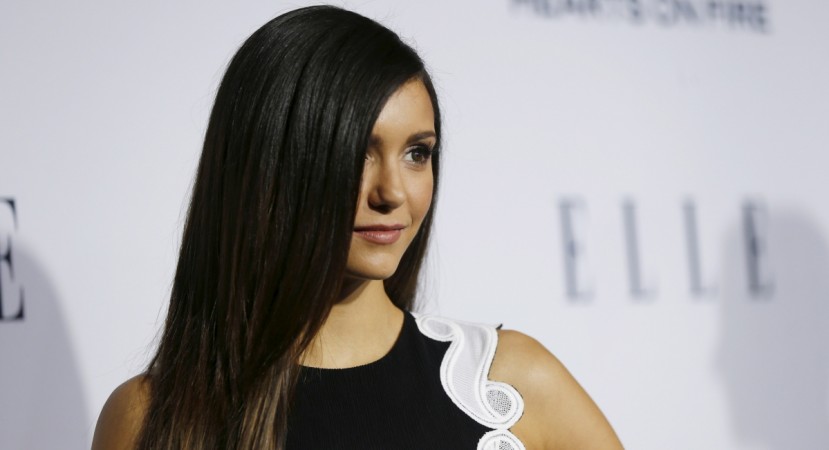 There hasn't been any confirmation on when CW's "The Vampire Diaries" will come to an end, but if there's any truth in the rumours swirling around, then the vampire drama will wind up with Season 8.
Both Ian Somerhalder and Kat Graham, who play Damon and Bonnie respectively, have announced their departure from the show after next season, and it is not immediately known how the show will move forward without them. But before Somerhalder departs, we can expect a Damon-Elena reunion, as Nina Dobrev has agreed to come back to wrap up her character's storyline.
"It's what she and I kind of agreed on when she decided to move on, and it's what I've got in my head," showrunner Julie Plec told TVLine. "Obviously things can change throughout time, if the show goes on longer, or if we all collectively decide it would be fun to bring her back earlier, and she wanted to," she said.
"But in my opinion, she was very clear about what she wanted the next step in her life to be, and she's doing a great job of achieving that. So I'm sticking with my side of the plan, which is to bring her back at the very end," Plec added.
Dobrev left the show after Season 6, but the show did not kill off the character as expected. Instead, writers put Elena in a magic-induced sleep and she would wake up only after Bonnie dies. It's a given that Bonnie will die at the end of Season 8, and there will be a bittersweet Delena reunion.
Season 8 will be about saving Damon, who has once again embraced his darker side, and it looks like Elena will have to return to bring him back to his usual self.
"The Vampire Diaries" is aired Fridays on the CW.