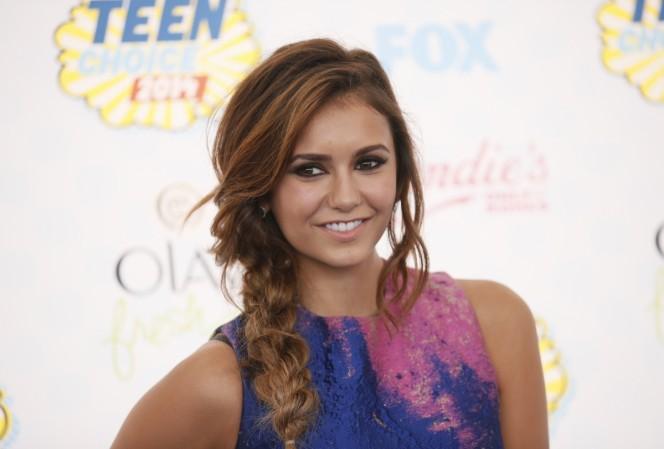 "The Vampire Diaries" alum Nina Dobrev's romance with "Whiplash" actor Austin Stowell is going strong.
On Sunday, the 26-year-old actress made a red carpet appearance with her boyfriend for the premiere of his movie "Bridge of Spies", and Sunday's event marked the couple's first red carpet appearance as a couple.
Dobrev and Stowell started dating in June, and one month later they were photographed vacationing together in St Tropez, and packing a lot of public display of affection. If rumours are to be believed, then Stowell is Dobrev's first serious boyfriend after Ian Somerhalder, whom she dated for three years before calling it quits in mid-2013.
A year after Dobrev and Somerhalder called it quits, he started dating "Twilight" actress Nikki Reed, and the couple got married in April 2015.
Dobrev was initially said to be unhappy about this union, but she put rumours to rest when she admitted during an interview that she couldn't be happier for the couple.
"When I heard about the wedding, I thought it was beautiful," Dobrev told E!Online. "They look happy and I am happy and so I don't see why there should be a problem with that. The drama is in the media, it's not with us. But of course, we're on a teen drama show, everyone's going to look for drama. If there's no drama, there's nothing to write about. I just ignore it."
Meanwhile, rumours swirling around suggest that Dobrev and Stowell are planning to take their romance to the next level. However, it is not immediately known if an engagement announcement is imminent.
People close to the couple believe they make a cute pair.
A source who was present at Eli Mizrahi's Founding Member dinner party told E!Online that Stowell and Dobrev's mannerisms indicated they were serious about each other.
"[They] were in attendance and sitting close and acting really cute," the source said. "You can tell how much they love each other just by the way they speak and their mannerisms toward one another. Austin is such a gentleman and treats Nina with such respect."