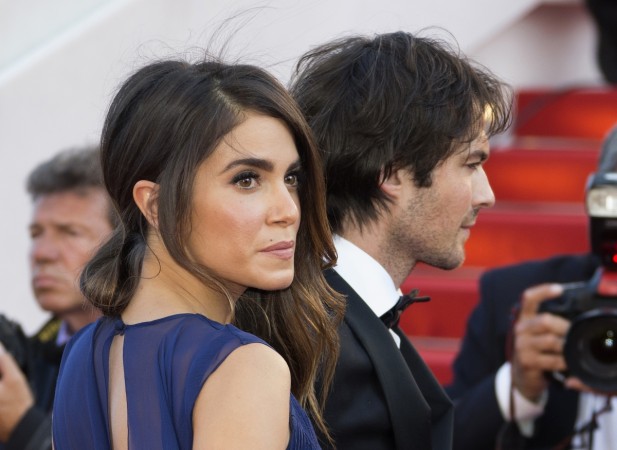 Trouble seems to be brewing between "The Vampire Diaries" actor Ian Somerhalder and his wife Nikki Reed, and the reason behind their strained relationship appears to be the actor's egoistic behaviour.
According to Celeb Dirty Laundry, Somerhalder's behaviour at the San Diego Comic-Con where he seemed disinterested to talk about Nina Dobrev's return to "The Vampire Diaries" has displeased his fans, who took to social media to point out that his ego seems to be bigger than his career.
"If we're sick of the actor's ego, we can imagine that Nikki Reed is even more fed up," pointed out an article in Celeb Dirty Laundry, adding, "Who would blame the 'Sleepy Hollow' actress for filing for divorce?"
Somerhalder and Reed got married in less than a year after they started dating. This was their first serious relationship after splitting from their respective longtime partners Nina Dobrev and Paul McDonald, and not many expected it to last. But the duo proved everyone wrong by getting hitched and since then rumours swirling around have been hinting at a divorce.
But going by their pictures on social media, Somerhalder and Reed seems to be head-over-heels in love. Recently, Somerhalder posted on Instagram a picture of him passionately smooching his wife, and called himself the luckiest person on earth. The photo was taken by his "The Vampire Diaries" colleague Matt Davis, who plays Alaric.
"My new screen saver for sure... Brother @ernestoriley thanks for snapping this sweet photo of me and my better half. I am the luckiest man on earth. Literally," the caption read.
Yet another picture taken by Michael Malarkey, who plays Enzo in "The Vampire Diaries," shows Somerhalder and Reed holding hands.