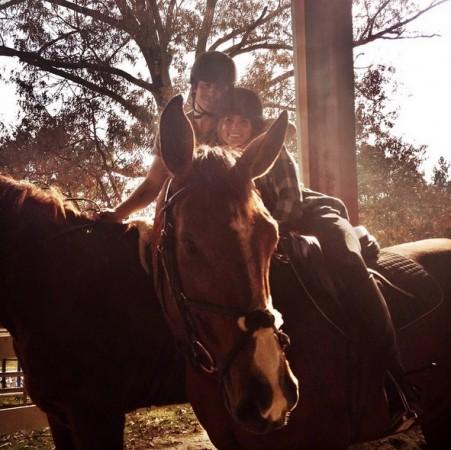 "Twilight" actress Nikki Reed and her husband of three years Paul McDonald officially divorced on 26 December, and now fans are waiting to see when Reed's current boyfriend, Ian Somerhalder, would pop the question.
As previously reported, Somerhalder sparked engagement rumours last month when he was spotted shopping for a ring, and on Sunday, the "Vampire Diaries" actor once again went jewellery shopping with Reed. The couple packed on public display of affection as they shopped at New Stone Age in West Hollywood.
The couple has been gushing about each other on their respective Instagram accounts, and according to a HollywoodLife source Somerhalder feels Reed could be the one for him.
"Ian is in love with Nikki and the life they have, and he wants to share his love because he is not ashamed of the greatness that his life is experiencing with her in it," the source said, adding that his love for Reed is completely different from what he felt for his "Vampire Diaries" co-star Nina Dobrev.
"His relationship with Nina was what it was — it lasted the amount of time it was meant to last — but with Nikki, he feels like he has found the one," the source added.
Meanwhile, E!News recently revealed the details of Reed's divorce settlement, and based on court documents the "Twilight" actress is walking away with two homes and an apartment located in Los Angeles. She also got three cars, furniture and their dog, Enzo.
Reed and McDonald first met at the "Red Riding Hood" premiere in 2011 and they married the same year in a private ceremony in Malibu attended by close friends and family.
The couple called it quits two years later, and released a statement saying: "After much consideration, Nikki Reed and Paul McDonald are ending their marriage. They have been living separately for the past six months due to work obligations…They remain best friends and look forward to their continued journey together."