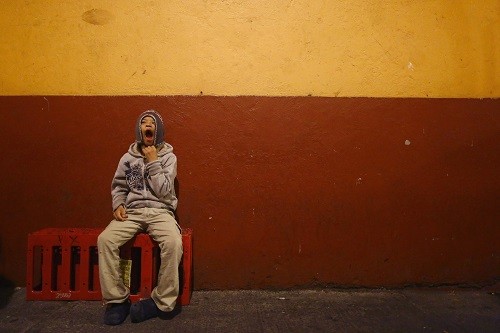 Long-term night shift work can increase the risk of cancer, cardiovascular diseases and early death, the latest research shows.
In a study reported in American Journal of Preventive Medicine, working rotating night shifts for five or more years slightly increased the risk of dying early, mainly through cardiovascular events.
Similarly, working night rotating shifts for 15 years or above was directly associated with lung cancer and death from it.
Data for the study came from the Nurses' Health Study (NHS). Nearly 75,000 female nurses were followed for 22 years. Working three nights per month apart from days or evenings were taken as rotating shifts.
Results showed a direct link between rotating night shifts and early death. Women who worked rotating night shifts for six years or above had 11 percent increased risk of mortality from all causes. Cardiovascular deaths were 19 percent and 23 percent higher in the group who worked rotating night shifts for a period of six to 14 years or 15 years and above.
Women who worked night shift for 15 years or above had 25 percent higher risk of developing lung cancer.
Though the authors haven't explained the exact causes that led to the occurrence, research shows that disruption to the circadian system through shift work can lead to adverse health outcomes. This may be due to the huge role sleep plays in fighting tumour or cardiovascular events and keeping one healthy.
In December 2007, the International Agency for Research on Cancer (IARC), the specialised cancer agency of WHO located at Lyon in France, revealed that circadian disruption involved with shift work can be carcinogenic to humans.
Shift work has been linked to several other health problems in the past. They include digestive disorders, irregular menstrual periods in women, type 2 diabetes in men, reduced brain power, obesity, depression, breast cancer, infertility and reduced ability to reproduce in women.