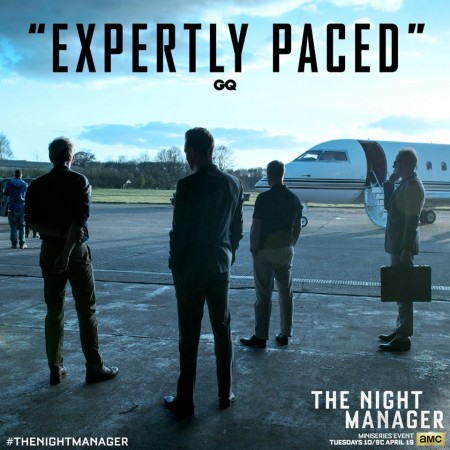 The BBC One's popular drama series "The Night Manager" has been rumoured to get a possible second season as has been hinted by one of the show's actors, David Harewood.
In an interview with Digital Spy, Harewood, who plays the character of Agent Joel Steadman, said that even though there has been no official confirmation regarding the renewal of the series, he is looking forward to return if Season 2 of "The Night Manager" happens.
"I know there are rumours. I only hope I'm available. I'd love to do it again," Harewood said.
Talking about his possible role in the second season, Harewood said that he would like to explore the romantic relationship between Steadman and Angela Burr (played by Olivia Colman).
"I would crawl across broken glass to work with Olivia again. She's fantastic, a really wonderful actress. I thought we made quite a nice team, so I'd like to explore their relationship and see them working together again, for sure."
Carter Matt has reported that even if second season of "The Night Manager" happens, Harewood might not be able to return as currently, he is busy shooting for "Supergirl" as Hank Henshaw a.k.a. the Martian Manhunter.
However, Harewood was already done with the pilot of "Supergirl" when he started to shoot for "The Night Manager" Season 1.
Admitting that he was not much prepared for the role, Harewood said: "I literally had to wing this one. I know it doesn't sound great but I really was flying by the seat of my pants."
Harewood also revealed that in the initial stages of Season 1 script, the character of Steadman was supposed to die.
"My character died in the initial script that I read, so it was very much in a state of flux and it was very kind of discombobulating for me."
At the end of Season 1, Burr was seen to be pregnant and it might hint at further storyline of the series, given that "The Night Manager" is renewed for a second season.
"The Night Manager" Season 1 is all set to premiere 19 April on AMC (US).