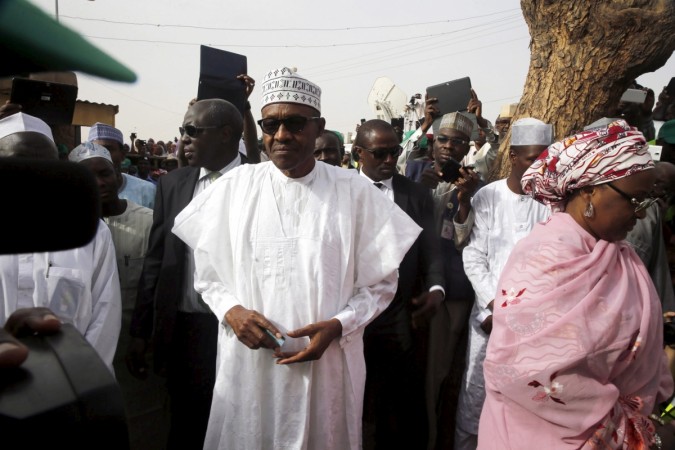 New Nigerian president Muhammadu Buhari, who took oath on 29 May after winning a historic election, now has a new test -- to score well on the 'Buharimeter'.
Buharimeter is an online tool to track the Nigerian president's election promises and his actions, and came into effect from the day of Buhari's swearing-in at Abuja's Eagle's Square last week.
It is an initiative by African think-tank Centre for Democracy and Development supported by the Open Society Initiative for West Africa (OSIWA).
"Through Buharimeter, civil society groups, citizens, the media, academia, practitioners, political parties and other stakeholders will have access to reports on the status of the implementation of promises made by President Muhammadu Buhari", the Buharimeter website says.
The website lists out all of Buhari's promises, and allows Nigerians to rate the Buhari governemnt's performance in various areas such as governance, national security, and employment.
Among some of Buhari's promises listed on the Buharimeter website is the important one of bringing back the Chibok girls kidnapped by Boko Haram last year.
Buhari was elected with a strong mandate at a time when Nigeria is reeling under the Boko Haram crisis. He ousted former President Jonathan Goodluck with a victory margin of more than 2.5 million votes.
Another promise of Buhari was to rid Nigeria of its rampant corruption, and his image of being incorruptible disciplinarian was reportedly a key factor in his victory.
However, Buhari seems to have fallen short on his promise of publicly declaring assets and liabilities, with the website stating that while the President and the Vice President had declared their assets to the Code of Conduct Bureau as required by the Constitution, they failed to make the contents public.
Buhari had ruled Nigeria between 1983 and 1985 as a military general, but failed in successive attempts to come to power after the nation moved to democracy in 1999.
Soon after his win, the 72-year-old called himself a 'converted democrat'.