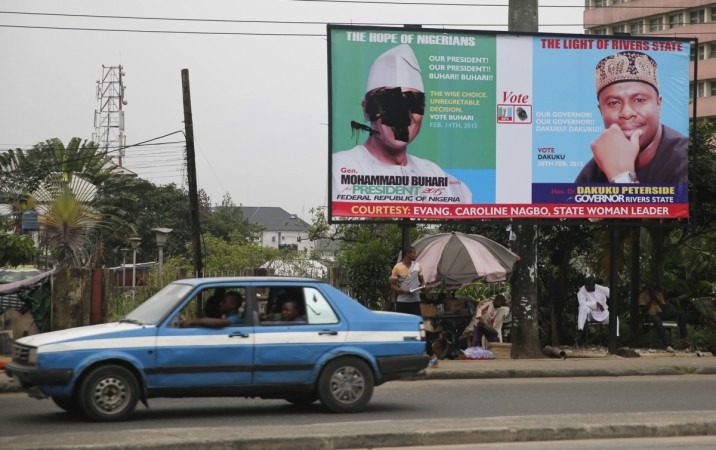 Boko Haram-struck Nigeria, the largest crude oil producer in Africa, is now facing an acute fuel scarcity due to a buying freeze by importers weeks ahead of the presidential elections scheduled for 28 March.
The gasoline shortage has resulted in panic buying in major cities, with long queues reportedly seen outside fuel stations. Despite its oil-richness, Nigeria has not developed its refining capacity, thus making it heavily dependent on fuel imports.
Falling Currency, Failure to Pay Subsidies
Nigeria relies almost completely on imports of gasoline for its 40 million litres per day consumption, but imports have suffered due to the nation's falling currency value (the naira hit 206.6 to a dollar last month and now stands at 199.75) and its inability to pay off subsidies, according to Reuters.
The government subsidises gasoline, but has reportedly been erratic in making payments to importers, thus leading in at least 50% of them to freeze imports.
The Nigerian government is now set to issue sovereign debt notes amounting to 185 billion naira ($921 million) to importers as a guarantee of subsidy payments, Bloomberg reported.
"We will be issuing sovereign debt notes to them so that the banks will know that the government has undertaken the obligation," Finance Minister Ngozi Okonjo-Iweala said on Tuesday.
Politics Behind Fuel Crisis?
The fuel scarcity has led to a bitter political war of words ahead of the election, which had to be postponed in the light of the increasing Boko Haram menace in the northern parts of the country.
President Goodluck Jonathan-led ruling People's Democratic Party had blamed the opposition coalition party, All Progressives Congress, of sabotaging the government's efforts of supplying fuel, accusing them of 'infiltrating the ranks of fuel marketers'.
"We know who the fuel marketers are. We know the relationship that exists between one of the biggest fuel marketers and a national leader of the APC," Nigeria's Daily Post quoted Fani-Kayode, an official from the ruling party as saying.
"These unconscionable opposition elements infiltrated the ranks of the fuel marketers, whom they have contracted, in a calculated attempt to frustrate the good efforts of government".
The Opposition, in turn, has blamed the government of mal-administration and corruption.
"The questions to ask are: who runs the NNPC? Who pays subsidy to fuel marketers? Who has used federal resources to bribe individuals and groups to such a level that there is no money to run the government, not to talk of paying subsidies?" the opposition party said.