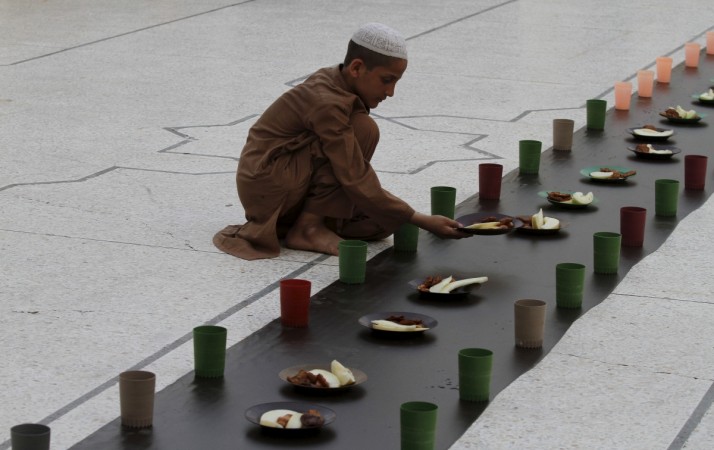 The governor of the Borno State in Nigeria, which saw a deadly Boko Haram attack on Thursday that killed more than 100, has been lavishly spending up to 10 million Nigerian Nairas daily on Ramadan food, local media have reported.
Kashim Shettima, the governor of Borno State, has reportedly been throwing 'breakfast parties' every day since the beginning of the Muslim holy month of Ramadan at Maiduguri, according to the Sahara Reporters.
The governor's feasts come during the time of the state's reported financial crisis, which has led to the slashing of the number of aides to Shettima by half, the report said.
The state is also reeling under frequent terror attacks by Boko Haram, killed scores of people.
Several other states in Nigeria have, in fact, done away with the state-sponsored breakfasts during Ramadan to limit spending, according to the report.
Food Wastage During Ramadan
Excesses during Ramadan is a problem worldwide, often leading to wastage of tonnes of food.
Last month, the Muslim Consumers' Association in Kuala Lumpur had said that nearly $2 billion worth of food gets wasted every year during Ramadan.
Malaysia's Solid Waste And Public Cleansing Management Corporation had also said that the 2,70,000 tonnes of food wasted during Ramadan every year could feed 180 million people, which is six times the population of the country.
In Saudi Arabia's Riyadh, about 12 million meals are wasted each day during Ramadan, as per a local report.
Across Saudi Arabia and the Gulf, food wastage increases by 50-70% during the month of Ramadan, The Saudi Gazette reported, citing the Consumer Protection Association.