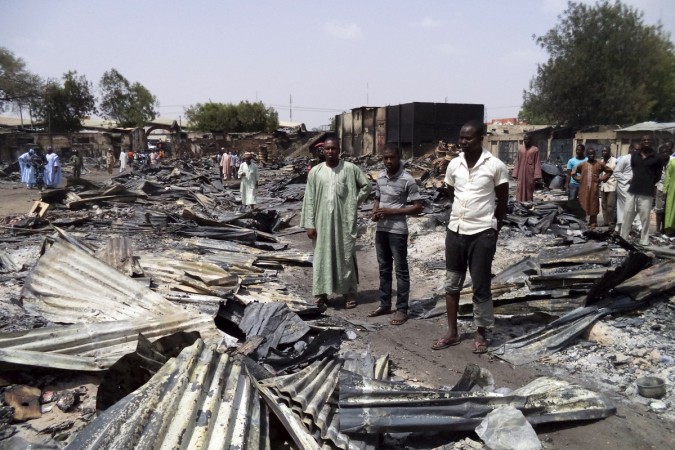 At least 22 people were killed and 35 others reportedly injured Wednesday in a suicide attack carried out by two women at a mosque in northeast Nigeria's Maiduguri city. The explosions occurred when Muslims gathered at the mosque for morning prayers.
The incident took place at around 5:30 a.m. (0430 GMT) in the Molai district of the city. While one suicide bomber blew herself up inside the mosque, the other detonated her bomb outside while people were trying to escape, Agence France-Presse reports.
"There was an explosion in the mosque in Molai on the outskirts of the city. We're waiting for our response team to be back and then give us the details before we can issue any statement," Borno State Emergency Management Agency spokesman Abdullahi Omar told AFP.

The suicide attackers were disguised as men, AFP quoted its source as saying on condition of anonymity.
"This morning just before prayers two women disguised as men came by the mosque. One of them went in and joined the first row of the congregation and when the worshippers stood up for the prayers she detonated her explosives, killing several worshippers," the source said.
"While the others were trying to flee, the second woman who stood outside the mosque rushed in and set off her explosives in their midst," the source added.
No group has claimed responsibility for the attack. However, the Molai district has often been the target of the Boko Haram extremist group.
At least 50 people, including war refugees, were killed Dec. 28, 2015, in multiple suicide and rocket-propelled grenade attacks in Maiduguri.