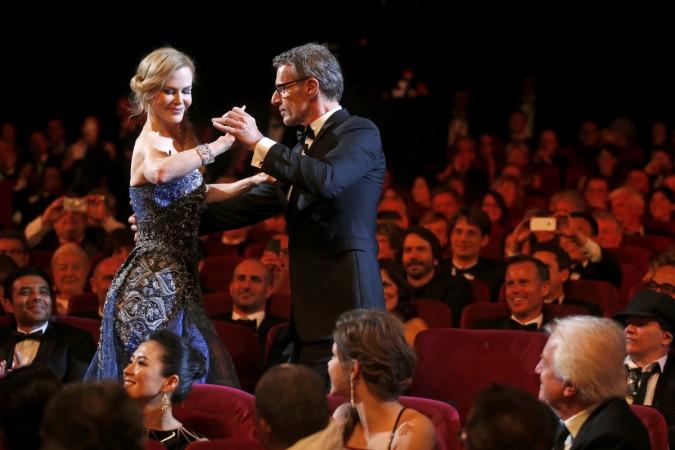 Nicole Kidman is reported to have had an awful year, after her much anticipated film "Grace of Monaco" bombed at the box office. It is being said that things are going to get worse for the actress, as her relationship with Keith Urban has hit the rocky road.
Things are understood to have turned ugly between the couple since Urban has extended his foreign tour, reported Celeb Dirty Laundry.
"Nicole has laid down the law with Keith. After his tour wraps up in October she is demanding that he stays off the road and instead focus all of his time and energy on their failing marriage," the site quoted a report from 16th edition National Enquirer.
It also being said that if Keith decides to stay on his tour, Kidman will start with the million-dollar divorce.
However, contrary to these reports Urban has recently confessed that he is thankful to Kidman for helping him stay off substance addiction. Apparently, Kidman staged an intervention when Urban took to drugs in 2008.
"I was very, very blessed to have Nic call an intervention on me. I had a tight group of friends around me for the intervention. And off I went," Urban confessed in an interview with Rolling Stone.
"I didn't give a s*** about anything except turning a corner in my life and doing whatever it took for that," he added.
Kidman and Urban tied the knot in 2006 and they have two daughters together, Sunday Rose and Faith Margaret.
Despite having two beautiful daughters, rumors are rife that Kidman is trying to have a boy through a surrogate mother to save her marriage. This is not the first time that rumors of surrogate baby have enveloped Kidman, whose younger daughter Margaret is also a surrogate baby.
Kidman opened up about the surrogacy process at the Screen Guild Awards 2011.
She suggested that hiding the surrogacy process was difficult, as she wanted to share the exciting news of her daughter.
"I wanted to be able to tell everybody because I was so excited about her. [But] we just decided this was our thing together. It kind of just perpetuated itself.[And] it protects her and it protects everyone in the situation," Kidman told Giuliana Rancic on the red carpet, according to People.
Meanwhile, both Kidman and Urban are tight lipped about the divorce rumors.