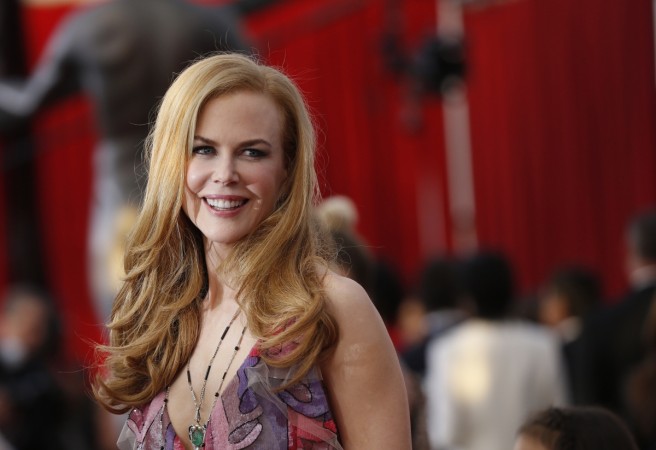 The 49-year-old actress has not spoken much about her adopted children Isabella, 23, and Connor, 21. Now, Nicole Kidman has opened up on her children whom she adopted when she was married to Tom Cruise. In an interview with Town and Country, Kidman reveals that her film Lion was also about her connection with her kids. The actress plays a mother, Sue, who adopts a son called Saroo who then goes in search of his birth mother.
"I can see now, for 'Lion,' that it was important to me because I'm a mother with adopted children. This movie is a love letter to my children. Sue is deeply maternal and full of unconditional love, which is beautiful. That's why I wanted to do it. I relate to that. I feel that for my own children who are adopted. It's not about anything else other than 'I wanted you.' It's that deep and personal, and whatever your journey is, I'm here to love and support you. That's what I connected to," she told Town and Country.
Her relationship with her adopted children is apparently complicated. The Australian actress also has two children with current husband Keith Urban -- Sunday Rose, 8, and Faith Margaret, 5. There have been rumours that her marriage with Urban has been on the rocks, but these were put to rest on Urban's 49th birthday. He posted a picture of the couple cuddling along with a message: "Best birthday EVER!!! Love u baby xxxxxxx (sic)."
She added: "I call myself the wild card because I have no idea what it is. I'm so spontaneous—sometimes to my detriment and sometimes my benefit—but it's how I've always been. My husband never knows what I'm going to choose. And then he'll ask me to explain why and I can't!"