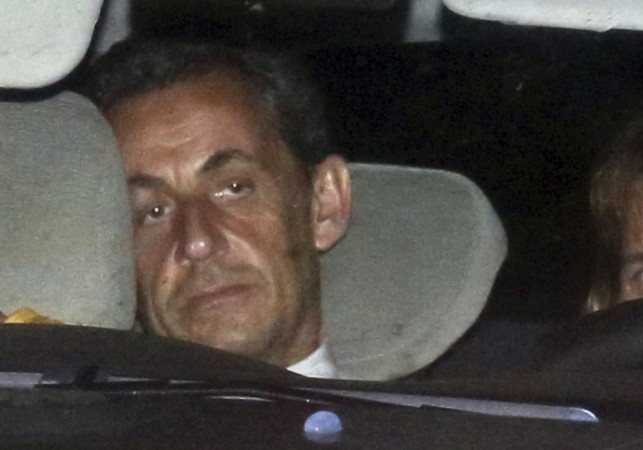 Ex-French President Nicolas Sarkozy on Wednesday became the first former French President to be taken into custody in a criminal investigation – an event that is all set to devastate his widely anticipated political comeback he was reportedly planning for 2017.
The 59-year-old, who was charged with corruption and illegally using his power and influence, appeared before a judge in Paris late on Tuesday, after 15 hours of rigid questioning by the anti-corruption police.
After being questioned for those lengthy hours, the disgraced politician, who has widely been reported to be trying to run for the next French election, was left without his lawyer, Thierry Herzog, as he was also arrested along with a French magistrate, the Le Monde reported.
Detectives will now be investigating on whether or not the right-wing leader is guilty of multiple illegal dealings, mostly linked to the donation money he illegally acquired for his 2007 and 2012 election campaigns.
While police will try to establish whether the ex-president received illegal donation for his presidential bids --including from former Libyan dictator Moammar Gaddafi and France's richest woman Liliane Bettencourt, the L'Oreal heiress – he will also be scrutinized for his alleged attempt to obtain confidential information about an investigation on the former charges.
Detectives tapped the phones of Sarkozy and Herzog during the investigation and the duo were allegedly heard discussing a plan to get information about the case from a magistrate in return for a respectable position offered to him in Monaco, the Los Angeles Times reports.
The former leader had turned himself in at the police headquarters in Nanterre, outside Paris, on Tuesday morning and was kept under arrest. Sarkozy and his lawyer will now be responsible to prove that they were not cultivating a network of informants within France's top court, the Cour de Cassation, and the police, the Independent notes.
Paul-Albert Iweins, the lawyer representing Herzog has said that the case rested only on the basis of phone tapping, the legal basis of which will be contested.
"There's not a lot in this dossier, since none of the material elements of what I've seen, and what we could contest, support the accusations," BBC quoted Iweins.
If found guilty Sarkozy could be punished with up to five years in prison and a fine of up to 500,000 Euros.