Nicki Minaj's derriere might be causing a flutter on a social media, what with uber plastic surgeon Dr Miami, insinuating that when the ass drops, so will the proverbial penny.
But whoever's side you land on, one thing's for sure: In the Kim K era of joke butts and celebrity bums, there are a fair few rears out there that have heads spinning for no other reason than they'd be right at home on a Rubens' canvas.
Here's a list of cushion-toppers that would give Nicki a run for her money, and have Dr Miami wishing he was their scalpel sculptor.
Jennifer Lopez
Long before her weird relationship with Ben Affleck almost tanked both careers, J Lo dazzled us with her sultry Latin moves (although she went to great pains to state she was just from the Block). And the skimpy outfits highlighted some of her best features. Now, at 48, J Lo is still as fit as ever, and still has us all enthralled.
Jen Selter

Who? You ask, with good reason. The lovely Jen Selter was not a household name up until a few years ago when she featured in the Top 100 Most Desirable Women lists in lad mags across the globe. A reality show star, Jen showed the world how you could sculpt your rear doing just one simple thing...working out. Let's put it this way, Jen put the 'fit' in fitness, and we're eternally grateful.
Scarlett Johansson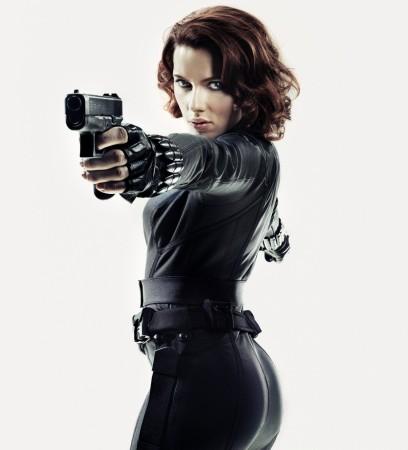 Scarlett may be better known as the asskicking hero Black Widow in the Marvel universe, but before that she was widely known as the most gorgeous thing on two legs...and she still is. Whether she's in a designer gown on the red carpet, or in skin-tight lycra, every time she looks over her shoulder, we're mesmerized.
Beyonce
Bey! Bey! One of the few certified superstars of this generation Beyonce mixes glamour, beauty, and a supreme talent in a package that's hard to be ignored. She's been nominated for an Oscar, won Grammies (should have won more, just ask Kanye!), all while looking superb. And because of that we'll forgive her for Tidal. We forgive you Beyonce, not Jay-Z. Because that crappy streaming service means we now have 100 problems!
Amber Rose
Talk show host, dancer, model, singer, performer...the list of Amber Rose's talents is endless. And while she's better known for her outfits that make one think why she bothers wearing anything at all, there's no denying that she has one of the finest rears in the world, and is certainly not afraid to flaunt it.
Jessica Biel

The one-time goddess of every young man's bedroom wall, she broke a million male hearts when she married Justin Timberlake in 2012. But the fact that she's married to the super-talented (even if sickeningly optimistic) singer, has not detracted from the fact that she's one of the most toned actresses in the world. Now excuse us while we watch Blade: Trinity again. Wesley is awesome! Oh who are we kidding, the movie's utter tosh, but Jessica rocks that outfit.
Kim Kardashian

The butt-mother of all the little butts out there. Kim K is to derriere design, what Marie Curie is to radiation — pioneer, trailblazer, and overall brand ambassador. Kim K seems to have lately been eclipsed by Kanye West and his myriad of problems that even Yezus can't fix, but that doesn't mean the woman who took over the 'pointless celebrity' mantle from Paris Hilton has disappeared. Au contraire she's still around and as glamorous as ever.