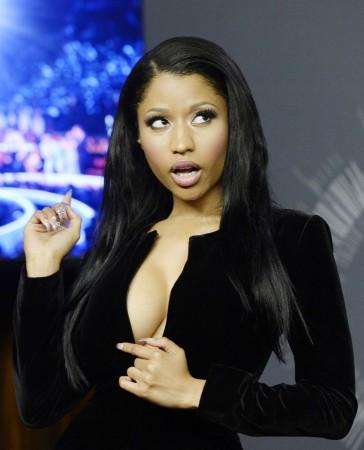 "Anaconda" rapper Nicki Minaj recently said that she is feeling the urge to start a family now, but is not ready to have babies before marriage.
The 31-year-old hip-hop star might appear to be liberal about her appearance in her music videos and stage shows, but she is certainly very traditional when it comes to marriage and babies.
She confessed that before enjoying motherhood, she wants to become a wife. "I have definitely put off the wife thing because I don't want people in my business. I'd rather not do anything that's going to be on paper but I definitely will be married before I have my baby. I want to make sure I do it in that order. I've always felt like that since I was young; my mother always put that in my head," she told Complex magazine in a new interview, US Magazine reports.
Minaj is currently promoting her third studio album, "The Pinkprint", which will come out 15 December. She hopes to have walked down the aisle by the time she is done with her fifth album.
When asked what her biggest fear is, Minaj said: "That I'll become so consumed with work that I'll forget to live my personal life to the fullest. If I'm done with my fifth album and I don't have a child by then, no matter how much money I have, I would be disappointed, as a woman, because I feel like I was put here to be a mother."
She restricted from mentioning if she had decided on the groom as yet. Her new track "Bed of Lies" is reportedly based on her ex-boyfriend Safaree Samuels. Minaj confessed that her relations with a few friends and family members had suffered due to her fame. She said that while chasing their dreams, many people leave behind those they love. "A lot of artists feel that guilt but they don't express it," Mirror reports.