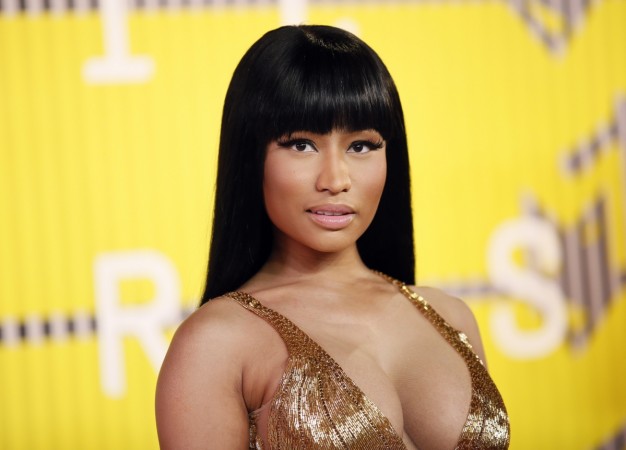 Nicki Minaj has grabbed all the attention in singer Jason DeRulo and rapper Ty Dolla $ign's new music video by squeezing her famous assets into a pink latex attire that flaunts her curvaceous figure.
Also read: The Originals Season 4 episode 2 spoilers: What's in store for Hayley and Elijah?
Minaj, who is dressed in a in a pink latex crop top and high-waisted underwear, is seen in a number of provocative poses throughout the video. She completed her look with black boots and futuristic shades.
Check out a part of the video below:
On Friday (March 17), Minaj's ex Meek Mill took to Instagram to vent his frustration for being negatively portrayed in the media. Since their split early this year, Mill has been dissing Minaj constantly, but on Friday he claimed that the media was out to ruin his reputation.
"Y'all be hating with y'all corny a** captions…" Meek said via Instagram. "This a club and I'm not performing. I'm just letting the 2300 people that came to [sic] club hear me…y'all bum a** internet hoes being paid by Nicki lol to try to Discredit my name @karencivil @ballerert [sic] my sister tryna catch up with y'all cornball a** b***hes."
He also claimed he has proof to support his allegations.
"[You're] going to learn about playing wit my plate! I dare one of y'all to say something Ima [sic] expose this wack a** blog platform," he wrote in a since deleted post.