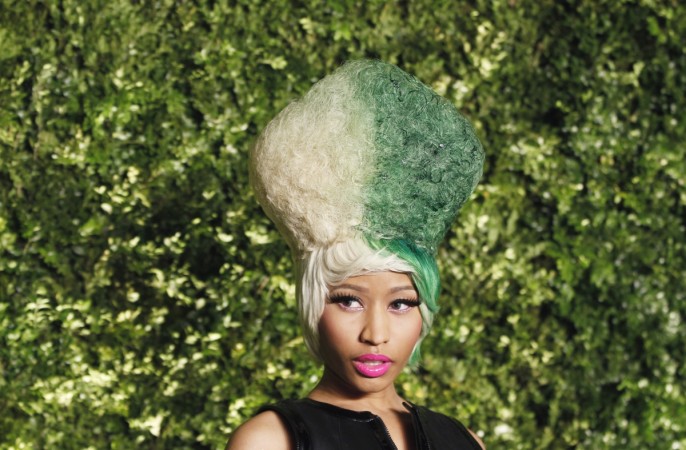 Nicki Minaj used her appearance on "The Ellen DeGeneres Show", which is aired Thursday, to put to rest rumours that she's engaged to boyfriend Meek Mill.
Referring to the various rings adorning her fingers, the "Anaconda" singer said none of them was an engagement ring. However, if she gets another ring, it would definitely be an engagement ring. "First of all, that's not an engagement ring, right," Minaj told DeGeneres, reported Us Weekly. "I have two rings from this boy that likes me. That's not my engagement ring though. He said that that's my second ring and that if I get a third ring that that would be the engagement ring," she said.
On being asked if she wanted a third ring, the singer said she wasn't sure as she and Mill were still figuring each other out. The singer refrained from elaborating saying she was weary of others constantly judging her relationship.
"For instance, Valentine's Day passed and I didn't put up my Valentine's Day gift on Instagram and people said, 'They're not together.' And we were getting anonymous messages ... and meanwhile we were really in bed, all day," she added. "It just made me realize no matter how great your life is, you just have to make yourself happy and forget about trying to get everyone's approval," Minaj said.
In a Facebook Live chat that was filmed during the taping of the talk show, Minaj said she regretted fighting with fellow celebrities such as Miley Cyrus and Mariah Carey. "All my feuds I regret, because I'm a sweet person, and I don't wanna be mean to people," she said.
Responding to another fan's query on when she will produce a "little Nicki," the rapper said: "When I walk down a little aisle and wear a little white dress."