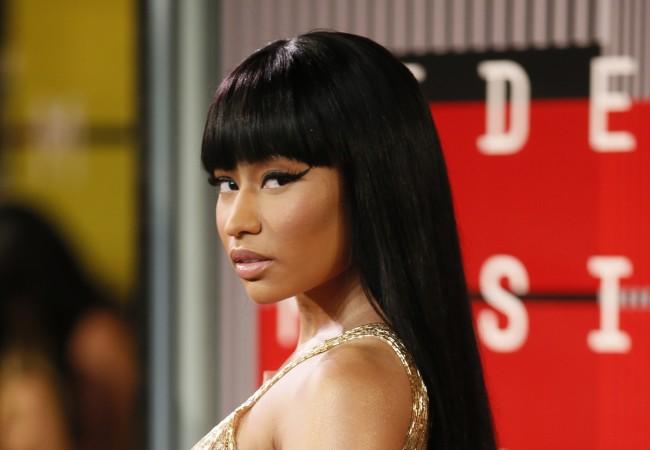 Nicki Minaj and her ex-boyfriend Meek Mill ended up partying at the same night club in Miami recently, and this has sparked rumours that they might end up getting back together.
According to a HollywoodLife source, Mill had his eyes on Minaj all night, but he did not approach her.
"Meek's in Miami for Urban Beach Week and went to LIV last night because it's the hottest club in town, plain and simple," a source told HollywoodLife. "Obviously he knew Nicki was going to be there, but it's a big enough space for them to keep their distance."
Also read: Ashley Graham opens up about strained relationship with dad and still being shy when wearing swimsuits
"Nicki was upstairs pretty much all night," the source continued. "Meek didn't mix with her at all, he just partied with his buddies downstairs, but yeah, it's safe to say that he was keeping an eye on her all night, albeit, from afar, with the rest of the crowd."
Even if Mill is still interested in Minaj, it seems highly unlikely that the duo will get back together. Mill and Minaj ended their romance in January this year, and initially their split was said to be amicable. But Mill proved all was not well between the duo when he took to social media to poke fun at Minaj's butt.
Nas is another reason for Minaj to stay away from Mill. For a while now, rumours have been rife that Nas and Minaj are romantically involved, and the Anaconda singer admitted he was indeed a special person during her appearance on Ellen DeGeneres' talk show.
"He is the king of Queens and I'd like to think I'm the queen of Queens," Minaj said. "He's a rap legend, so let's just say, I have a lot of respect for him. And, ya know, he's kinda cute, too!"
She even confirmed that they have had sleepovers, but said they were yet to do the deed. "We didn't do the [nasty] because I'm just chillin' right now," she confirmed. "I'm celibate. I wanted to go a year without dating any man. I hate men. But I might make an exception to the rule for him because he's so dope."