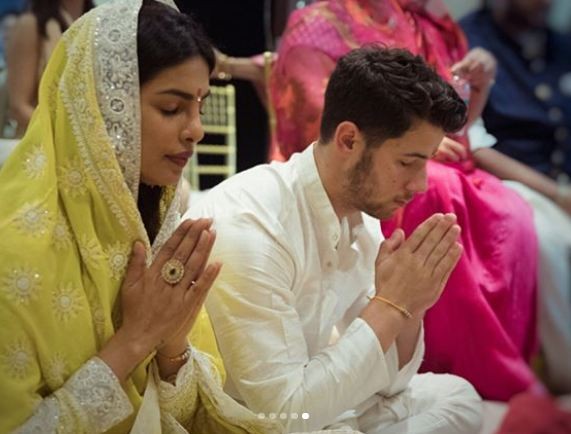 Is Nick Jonas eligible to marry Priyanka Chopra? Is the American singer the right bridegroom for the Indian Hindu Chopra? Will their union be strong and stable? How can they make sure the wedding vows will stay until eternity? There's lean chance they themselves have given much thought to these things.
But there are indeed people out there willing to help. US-based Hindu outfit leader Rajan Zed has come up with solutions, and oodles of advice for the bridegroom-to-be.
Jonas should be "more conversant with Hinduism and its concepts" if their marital union is to really work, says Zed, President of Universal Society of Hinduism.
Zed, who congratulated the would-be couple for attending ancient Hindu pooja rituals in traditional attire at their engagement ceremony, says Jonas should now spend some time in an ashram (hermitage) in India.
The chief of the Nevada-based organisation adds that Jonas must also take a dip in holy Ganga River and read some ancient Hindu scriptures—Vedas, Upanishads, Bhagavad-Gita.
"It is believed that bath in the sacred Ganges purifies one of all sin, and its water if taken daily confers immortality. It finds mention in Rig-Veda; oldest existing scripture of the mankind, Rajan Zed points out," the outfit's press release says.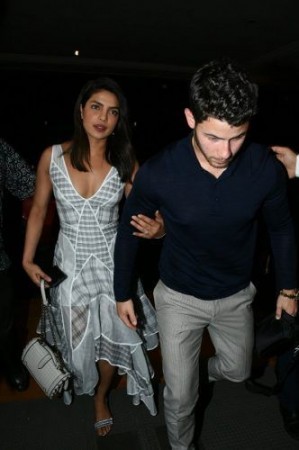 Jonas should approach some scholars for help in reading into Hinduism, Zed says, and offers his help as well. "It is always helpful to understand where your partner is coming from in spiritual/religious sense, because it is incorporated into one's personal identity," Zed added.
Rajan Zed and his outfit are known for taking on international retailers who misrepresent images and motifs relating to Hindu Gods on products. He led a battle against Walmart earlier this month, urging the retail behemoth to stop selling 'Ganesh toe ring' on Walmart.com.
He had taken retailer Amazon to task last year for selling leggings carrying images of Hindu deity Lord Hanuman. "Hanuman the Great" Women's Leggings were sold at Amazon.com for $48.00 - $58.00 were described as the "ultimate fashion statement to express your style."
It remains to be seen if Jonas would listen to Zed, skip the honeymoon and spend some time in an ashram instead!