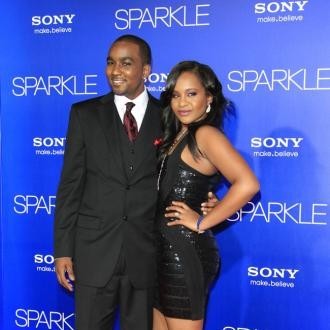 Authorities are reportedly investigating if foul play was involved in the accident of Bobbi Kristina Brown, daughter of the late Whitney Houston and Bobby Brown, who was found lying face down in a bathtub last Saturday.
This has brought their attention back on Bobbi Kristina's boyfriend, Nick Gordon, and investigating authorities are allegedly looking into a possible fight between the two at least an hour before she was found unconscious in her bathtub, reported TMZ.
The website noted that Max Lomas, the couple's friend who found Bobbi Kristina in the tub, came to their Georgia townhouse at around 9 a.m. on Saturday, and at the time Bobbi Kristina was nowhere to be seen.
When enquired, Gordon informed him that she was in the bedroom, and it was only after a cable guy showed up after 10 a.m. that Lomas went into the bedroom to look for Bobbi Kristina. Reportedly, the cable guy said he wanted access to the bedroom and because Gordon was nowhere to be seen, Lomas let him in and discovered Bobbi Kristina lying face down in the tub.
According to Lomas, Gordon is believed to have removed blood stains and cleaned up the house, noted TMZ.
As for Bobbi Kristina's condition, there hasn't been any change, and a new report claims that she is believed to have been without oxygen for about 30 minutes before she was found.
When Lomas found Bobbi Kristina, he immediately called Gordon for help and performed CPR. "When Max found her he called for Nick," a source told E!Online, adding that Gordon then took over CPR.
"It could have been close to half-an-hour before any significant oxygen flow was returned into Bobbi's respiratory system when the paramedic arrived," the insider added.
Doctors are not hopeful of a recovery as her brain function is minimal and there hasn't been any improvement since Monday. Doctors have reportedly advised Bobby to take her off life support, but he is adamant that he wouldn't pull the plug just yet.