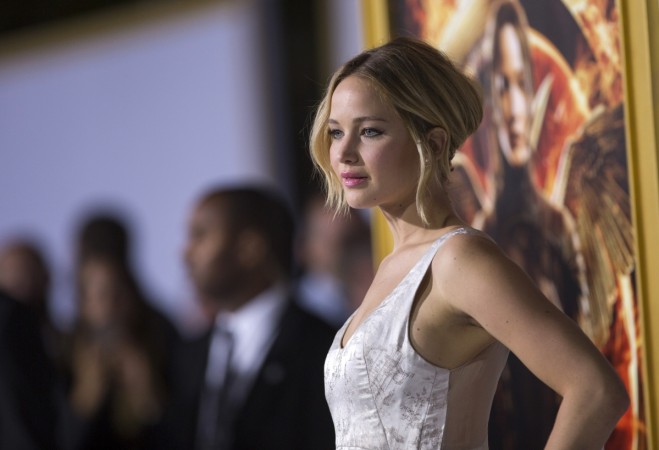 Nicholas Hoult and Jennifer Lawrence might have called off their romance some time back, but Hoult's current girlfriend Dianna Agron has apparently asked him to cut off all ties with his former girlfriend.
A new OK magazine report claims that Hoult, who dated Lawrence on and off from 2011, decided to put his friendship with his "X-Men" co-star on hold after speaking with Agron about it. Hoult is no longer "stuck on" his ex girlfriend and he now has his eyes set on the "Glee" actress, the report added.
Last month, a source told The Sun that the two have been getting to know each other through a series of low key dates.
"It's early days but things between them are ticking along nicely," the source said, according to Mail Online. "They've been friends for a long time. Nicholas is very low key so at first, Dianna would just tag along with him to the pub and she'd be part of the gang. No one thought much of it but recently they've become quite lose and are behaving quite couply."
In the meantime, Lawrence is said to be still dating Gwyneth Paltrow's ex, Chris Martin. Although the couple is yet to open up about their relationship, early last month the duo was spotted on a date at Central Park's Tavern on the Green before taking a stroll through Strawberry Fields.
"They were talking softly to each other throughout the meal," a source told Page Six. "As they left, she changed shoes and her sweater, and she was overheard telling him she wanted to take a walk through Strawberry Fields, and they left holding hands."
Fans of Hoult and Lawrence will get to see more of the couple in the Rogue Cut of "X-Men: Days of Future Past" that will feature 17 minutes of previously-cut footage, reported E!Online. "X-Men" director Bryan Singer recently revealed that 20th Century Fox Home Entertainment will introduce the 'Rogue Cut' of "X-Men: Days of Future Past" on Blu-ray, DVD and Digital HD on 14 July.
The former lovers will also be seen together in "X-Men: Apocalypse."