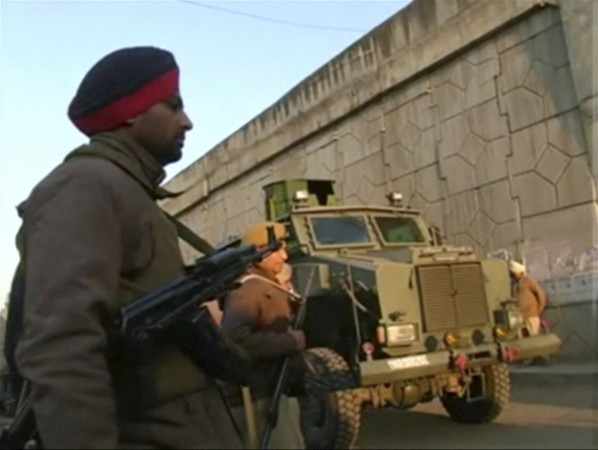 The National Investigation Agency (NIA) arrested four terror suspects in Hyderabad on Friday and is on the lookout for five others.
As part of a countrywide crackdown on terror before the arrival of the French President Francois Hollande, 25 people have been arrested so far.
On Friday alone, 11 people were arrested for suspected terror links.
At least seven people were arrested in Karnataka and Maharashtra for links to the Islamist militant group Islamic State.
Meanwhile, the Delhi Police have issued an alert for a missing taxi that was hired from Pathankot earlier this week after its driver was found dead in Himachal Pradesh on Wednesday.
The registration number of the missing taxi, a white Alto, is HP01D2440.
Six militants had infiltrated the Pathankot Air Force base on 2 January, where they were finally shot down by security forces after an operation that lasted more than 70 hours.
Earlier in the week, the beacon-fitted vehicle of an Inspector General-rank official of the Indo-Tibetan Border Police Force (ITBP) went missing from his Noida residence. The vehicle has not been recovered, and the Noida police have issued an alert for the white Tata Safari, reported IBN Live.
The registration number of the beacon-fitted car is CH-01 GA 2915.