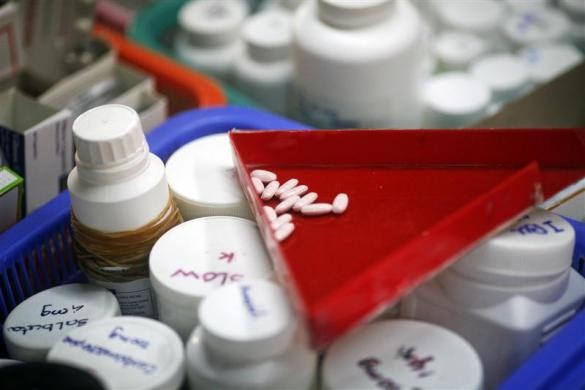 The National Human Rights Commission (NHRC) has taken note of the Central government's recent move to remove custom duty exemptions and impose excise duty on life-saving drugs, thus making them costlier.
"At a time when the healthcare system of the country is faced with various challenges, any action resulting in an increase in the cost of medicines will adversely affect people's right to healthcare," an official statement of NHRC said.
The commission has issued notices to the Union Finance Ministry and Union Ministry of Health and Family Welfare, asking them to submit their reports on the matter within four weeks.
The Central Board of Excise and Customs — managed by the finance ministry — in a notification issued Jan. 28 reportedly removed the custom duty exemption on 76 drugs, including those used to treat kidney stones, cancer, heart-rhythm disorders, Parkinson's disease, bone disease, infections, leukaemia, allergies, arthritis and lupus.
Accordingly, the specified drugs imported as well as manufactured in special economic zones will now be taxed at rates as high as 22 percent, The Hindu BusinessLine reports.
The finance ministry also increased the basic customs duty on specified medical devices to 7.5 percent and withdrew the exemption of 4 percent additional customs duty on them.
The government has reportedly defended the move by saying it will boost the manufacture of such drugs in India, in line with the "Make in India" campaign launched by Prime Minister Narendra Modi.
"There are many domestic manufacturers that are capable of supplying all the drugs. No patient in India is going to suffer anymore or has to pay more for the drugs because the domestic industry is capable of supplying all of those drugs at very good prices," Minister of State for Finance Jayant Sinha was quoted by Press Trust of India as saying.