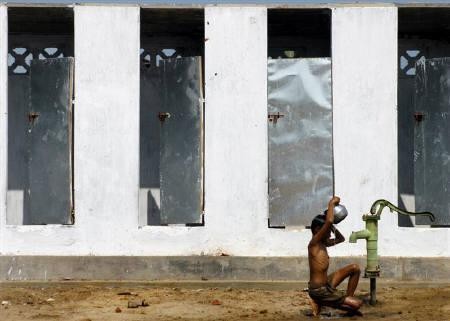 With first rank on the list of the countries practicing open defecation, India on Monday received notice from the National Human Rights Commission (NHRC) demanding explanatory reports regarding the matter within four weeks.
NHRC issued notices to Secretary of the Union Ministry of Drinking Water and Sanitation, Chief Secretaries of all states and Union Territories after several surveys revealed that more than half of the rural Indian population goes out to defecate in the open.
National Sample Survey Office came up with the statistics revealing that 60 percent of the rural population defecate in the open. Another survey revealed that out of the total number of women who goes out in the open to defecate early in the morning, 30 percent are victims to sexual assault.
"A survey also proved that 30 percent of the women who went out for toilet became victims of sexual assault. (NHRC) has observed that the contents of the press report, if true, raise a serious issue of violation of human rights," Mint Live cited a statement.
Back in 2013, the UPA government had approved the fact that the increased rape incidents are a result of practicing open defecation in India.
The statistics by the World Health Organisation (WHO) on 2012 indicates that India ranks highest with 626 million people practicing open defecation. Out of the 1.1 billion people who practice open defecation globally, India accounts for 59 percent.
Asia alone has a population of 692 million people who practice it in open everyday to relieve themselves, and again India ranks highest with 90 percent of the total.
Yet another recent study by UNICEF suggested an improvement in the sanitation condition of India between 1990 and 2012. In 22 years, India increased access to toilet for 291 million people.
However, in 2014 too, it stood first globally with 597 million people still practicing open defecation and it nowhere stands in the list of countries struggling hard to reduce open defecation meeting Millennium Development Goals (MDG).
While India, whose sanitation condition has seen a rise of 14 percent in 2012 with 48 percent total population defecating in the open, from 63 percent in 2000, has failed to meet the target set by MDG.
UNICEF conducted a survey in several parts of rural India. Open defecation is rooted in community demand and is focused on behaviour and social change, according to Community Approaches to Total Sanitation (CATS).