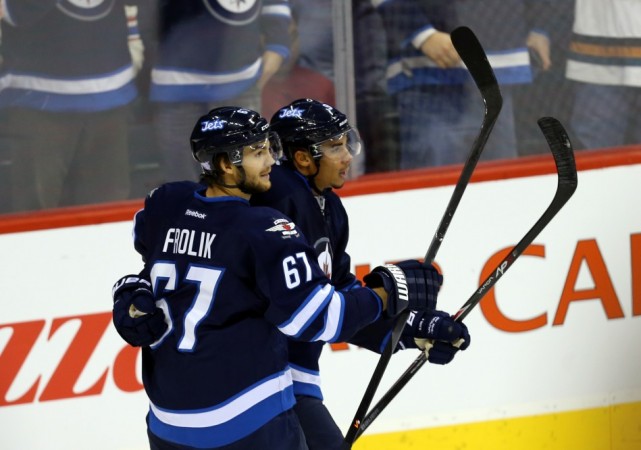 Winnipeg Jets snapped a three-game losing streak to beat New Jersey Devils 3-0 in the NHL.
Evander Kane scored twice and Andrew Ladd added to the Devils' woes in the injury time to register a comprehensive win. Devils are now winless in six games. Al Montoya was the star as the Jets' reserve goaltender made 24 saves in a spectacular showing.
"The team was communicating with me and really letting me see the puck," said Montoya. "It's forwards coming back to help out the (defencemen), (defencemen) coming back to help out the goalie. Selflessness out there - that's what we want our identity to be."
After a lacklustre opening period, the Jets opened the scoring early on in the second period. Montoya then defied the Devils making a series of spectacular saves before Kane added a second. Devils will now travel to Ottawa in search of their first win.
Meanwhile, Anaheim Ducks secured their fourth straight victory as they beat Ottawa Senators 4-1 on Sunday night. Corey Perry scored two while Ryan Getzlaf and Nick Bonino scored one each as the Ducks turned back the years to come up with a dominating performance. They racked up a franchise-record 56 shots during the game.
"That's the way we want to play," Perry said. "We want to put as many pucks on the net as possible. Good things happen when you do that. If we start like that, we're going to be successful. We're going to play that quick game, we're going to forecheck, and get better every single game."
Celebrating their 20th anniversary, the Ducks wore their original eggplant-and-teal jerseys. The Senators had no answer to the Ducks' attacking approach as they lost their fourth straight match of the season.