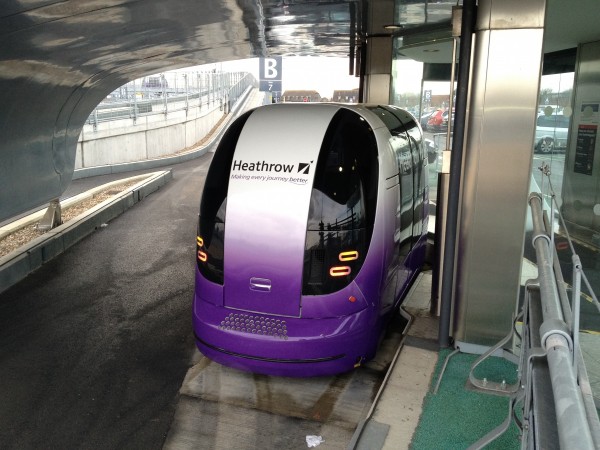 If you live in Gurgaon and find yourself stuck in traffic all the time, hope is on the horizon. The National Highways Authority of India (NHAI) has laid the groundwork to set up a personal rapid transit (PRT) project that will feature small five-seat pods travelling along a suspended track, reports the Times of India.
Entire pods can be hired by commuters, and will travel along the track at an average speed of 60 kmph. A total 16 stations have been planned for the pilot project.
Over the next fortnight, the NHAI will invite bids from organisations across the world for this project. Its pilot phase will see the service operate across a 13-kilometre stretch between the Delhi-Gurgaon border and Sohna Road. The project is expected to cost Rs 850 crore.
According to a senior NHAI official who spoke to ToI, the NHAI is open to hearing the ideas presented by bidders and is equally keen on developing a skyrail system. He added that the Haryana Government already has the land required to develop the system, and the investment would be made entirely by the bidder, which will be recovered in 25 years' time through ticket sales.
"The NHAI will roll out the project soon. We have set a target of a year. Subsequently, we could extend this to Dhaula Kuan and Manesar on each side," said the NHAI official.
The Delhi Government announced a PRT system in July last year, which according to NDTV would cost Rs 4,000 crore, and cover a 70-kilometre distance. Road Transport and Highways Minister Nitin Gadkari announced the Metrino project at a PHD Chamber event in Delhi and cited NHAI estimates, which state that every kilometre of a metro system costs Rs 250 crore and the infrastructure required to develop Metrino would cost Rs 50 crore per kilometre.