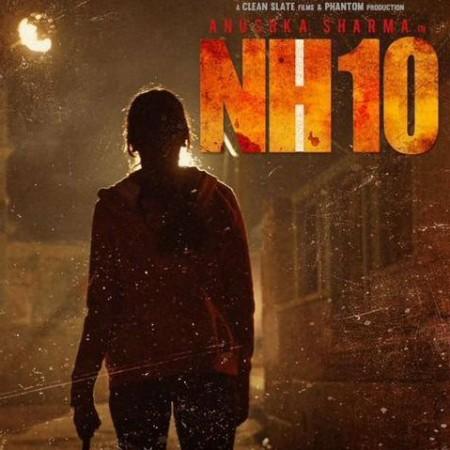 IBTimes India Rating: 4
"NH10" comes at a time when the nation is grappling with the government's unjustified penchant to ban a documentary, which chronicles the gruesome Nirbhaya incident. A riveting thriller, this Navdeep Singh directorial endows the audience with a soul-piercing story.
Well-heeled married couple Mira (Anushka Shamra) and Arjun (Neil Bhoopalam) take off for a short trip at the outskirts of the flashy Gurgaon. What unfolds next is a concoction of violence, blood, and lawlessness.
Satbir (Darshan Kumaar) is on the lookout for his sister who married out of caste, and is armed to kill both. The lives involved in the story could have functioned parallely, had Arjun not taken the hardened gunmen head on. While the husband's ego pushes them towards a dangerous downward spiral, Mira picks up the metal rod and goes on hunt-and-kill spree.
Although the storyline doesn't boast any novelty, it's the actors which make the ride a special one.
Anushka shoulders the film with never-before-seen grit, both on and off-screen. For a mainstream actress to financially back a small project speaks volumes, and then to top it off with an incredible performance, is totally praise-worthy.
Breaking the 'Miss Bubbly' stereotype, the actress puts on display a wide range of emotions, sans dialogues. Pushed to the wall, she never falls prey to the overbearing male army, instead gives it back.
Neil's Arjun seems a little out of depth but the actor walks out of clutches of the thinly-written character successfully. Darshan scares you beyond belief with his menacing, honour killing-believing act.
Navdeep pulls off an extremely real film but it's not as top notch as his first venture "Manorama Six Feet Under". Jabeen Merchant's taut editing never derails or slows down the feature. With a run time of 115 minutes, "NH10" focuses on Mira's underlying angst. Arvind Kannabiran first-rate cinematography adds to the ballsy nature of the script.
Takeaway: Anushka Sharma is the hero.