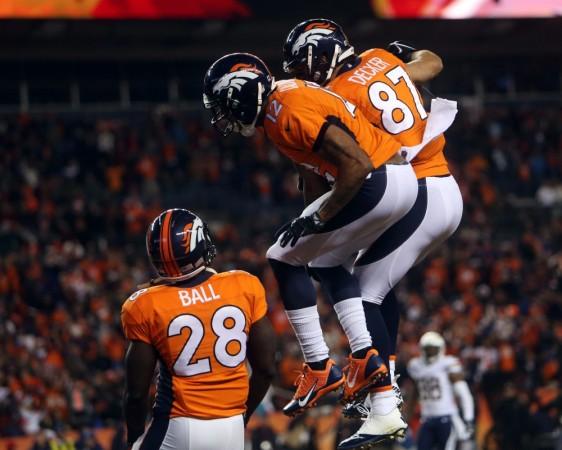 The American football may be the most popular sport in the US but surprisingly it's not the sport parents want to see their children play; and the reason is a possible health hazard it can cause.
A poll conducted by NBC News/Wall Street Journal revealed that 40 percent of Americans want their children to take up sports other than football due to concerns about concussions.
The report came just a couple of days before the National Football League (NFL) Super Bowl XLVIII, which will be played between Seattle Seahawks and Denver Broncos on Sunday (February 2) at MetLife Stadium, New Jersey.
According to the poll, 47 percent of respondents, who earn more than $75,000 annual income, said they do not want their child to play football due to the concussionscare, as compared to 28 percent with income less than $30,000. However, 57 percent of the respondents said that they will let their children play "organized football".
Surprisingly, several big personalities, including US President Barack Obama and former NFL greats Troy Aikman and Kurt Warner, have told the media that they wouldn't let their children paly football.
"I think it's important for parents, especially parents of youngsters under 14, to have this discussion," Dr. Robert Cantu, a professor of neurology and neurosurgery and co-director of Boston University's Center for the Study of Traumatic Encephalopathy, told NBC News. "If the youngster does not have a passion for a sport with a high risk of head injury than he is probably better off with some other sport."
The NFL is currently under scanner following lawsuit that questions if it does enough to prevent concussions. It reached a $765 million settlement with retired players last year but a federal judge did not approve it, arguing that it cannot cover all the claims of the former players.
Several former football players have revealed long-term damage to their brains due to the game and a few of them resorted to taking their own lives. It was found that NFL players Junior Seau, Dave Duerson and Ray Easterling who committed suicide in the recent past, suffered from mental problem possibly caused by brain injury.
Former NFL players like Brett Favre and Rayfield Wright have also opened up on the toll the game had on them, revealing that it has affected their mental state.
Meanwhile, NFL said at its annual Player Health and Safety news conference on Thursday that "concussions this season were reduced by 13 percent from last year and concussions caused by helmet-to-helmet hits had decreased by 23 percent."
NFL senior vice president of health and safety policy Jeff Miller said 228 diagnosed concussions were reported in 2013 (preseason and regular season) as against 261 in 2012, while concussions caused by helmet-to-helmet hits dropped from 117 in 2012 to 90 this season.
The NFL has also announced a series of rules changes to the game with an aim to reduce injury, while uniform protocols have been put in place for diagnosing concussions. However, that has not stopped the public from criticizing the league, alleging it has not done enough, including educating players to avoid head injuries.