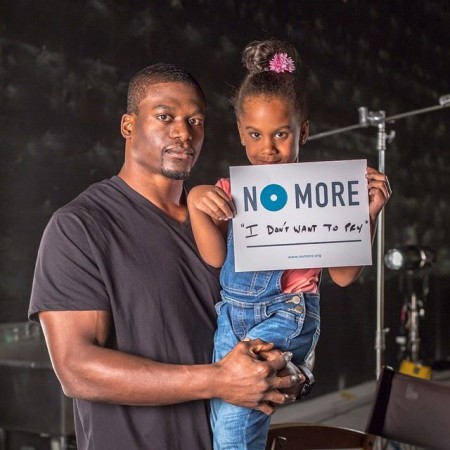 A Facebook post by NFL player Benjamin Watson, poignantly describing the events surrounding the shooting of black teen Michael Brown and the aftermath after no charges were brought against the police officer involved, has gone viral.
Watson, a tight end for New Orleans Saints has effortlessly captured the impact of the Ferguson incident on the state of race and justice in America in his blog post.
In the Facebook post,which now has gone viral, Watson expressed feeling angry, fearful, embarrassed, sad, confused, hopeless, hopeful, and a range of other emotions that he felt as a 'black' in America.
The NFL player's essay, posted on Tuesday, had more than 306,867 Shares and 529,639 likes on the last count.
"I'm angry," Watson wrote, "because the stories of injustice that have been passed down for generations seem to be continuing before our very eyes."
On the fact that he was sorrowful, Watson wrote, "Because another young life was lost from his family, the racial divide has widened, a community is in shambles, accusations, insensitivity hurt and hatred are boiling over, and we may never know the truth about what happened that day."
With the Ferguson issue turning into a racial conflict, Watson said that such tension is rooted in "sin," and not "skin." "The cure for the Michael Brown, Trayvon Martin, Tamir Rice and Eric Garner tragedies is not education or exposure. It's the Gospel. So, finally, I'M ENCOURAGED because the Gospel gives mankind hope," he wrote.
Throughout his heart-felt posting, Watson maintained a balanced tone and unbiased clarity of thought. The 33-year old Virginia native criticising the looting, violent protests, and law breaking, said the actions "only confirm, and in the minds of many, validate, the stereotypes and thus the inferior treatment."
He also addressed the issue of people not obeying the police, the abuse of power by police and of 'blacks' carrying bias about the whites.
Here are some of the appreciative responses to his post:
I covered @BenjaminSWatson early in my career, so I know how smart he is. His take on Ferguson still blew me away. https://t.co/wtorUS8F5j
— Albert Breer (@AlbertBreer) November 27, 2014
Saints tight end Ben Watson with a brilliant essay on Ferguson: https://t.co/A1Cr68cJCu — Peter King (@SI_PeterKing) November 27, 2014
Saints tight end Ben Watson with a brilliant essay on Ferguson: https://t.co/A1Cr68cJCu — Peter King (@SI_PeterKing) November 27, 2014