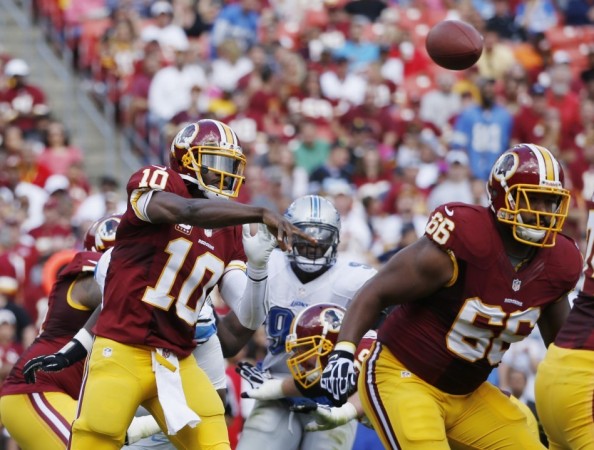 NFL officials confirmed they will meet representatives of Oneida Indian Nation soon, to discuss the controversy surrounding the Washington Redskins' name and mascot.
The group has been campaigning to change the name Redskins, which they believe insults the Native Americans. They had hosted a symposium on Monday to discuss the issue.
Kevin Gover, director of the Smithsonian's National Museum of the American Indian, suggested that if the team wanted to keep its Indian roots, they should change the name to Washington Americans.
"The point is that it's about context. If you called them the Americans and had a contemporary Native image, that's inclusive. That's much different from singling us out and calling us by that name and having the image of a stereotypical Native American from the 19th Century, as though we're not still around," Gover said at the symposium.
NFL owners had one of their regular fall meetings on Monday. NFL chairman Brian McCarthy said the issue surrounding the Redskins' name was not a part of the meeting's agenda. However, he suggested a meeting with the Native American group will happen soon, to discuss the issue.
"We respect that people have differing views. It is important that we listen to all perspectives," McCarthy stressed.
Redskins owner Dan Snyder had earlier vowed to keep the name unchanged, while a recent survey conducted by Ap-GfK found out that four among five Americans did not think the name change was required.
However, President Barack Obama suggested that he would have changed the name if he were the owner, in an interview with The Associated Press last week.