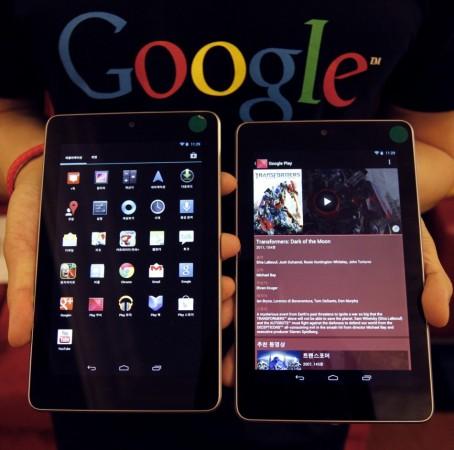 Just a couple of days ago, Asus' next-generation Nexus 7-2 tablet code named Asus K009 had confirmed its existence at the FCC (Federal Communications Commission) website. Now, a snapshot of the very same device has been spotted at the Bluetooth SIG (Special Interest Group) website - an association comprising more than 18,000 companies promoting Bluetooth technology.
The website shows a Asus tablet device titled K009 with a rectangular body having curved corners. It also revealed that the tablet PC would sport a 7.0-inch LED-backlit capacitive multi-touch screen.
Bluetooth SIG's listing showed that the Asus tablet will be powered by a Qualcomm Snapdragon 600 quad-core processor, contradicting the FCC document which reportedly mentioned the Nexus device having a Snapdragon S4 Pro inside.
Many tech blogs have predicted that the new Asus device would most probably pack a newer Snapdragon 600 series processor rather the older S4 Pro chipset, considering the fact that Nexus 7-2 would be released in the second-half of the year.
According to various reports, the next generation Nexus tablet is expected to sport a full HD 1920x1200p display and pack dual cameras, along with Wi-Fi and LTE connectivity features.
In India, the first generation Nexus 7(Wi-Fi only) having NVIDIA Tegra 3 processor is currently selling for ₹15,999 (16GB) and ₹18,999 (32GB).