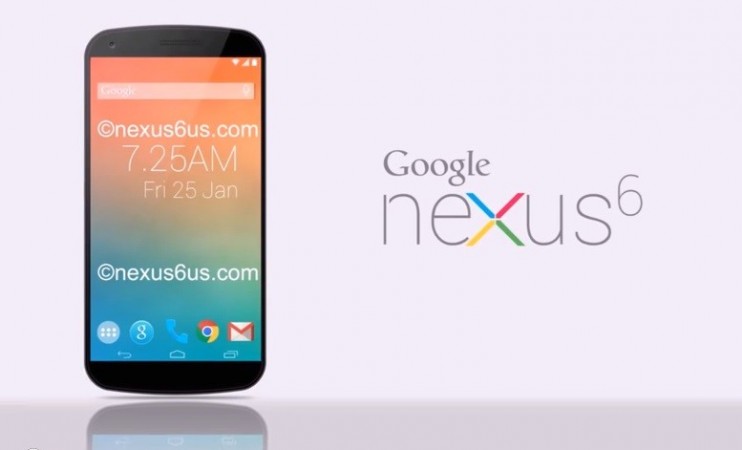 Speculations on the release date of Google Nexus 6 is gaining momentum, following the announcement of the much-anticipated new flagship smartphones - Samsung Galaxy S5 and HTC One (M8) - and also with Apple iPhone 6 expected to be unveiled later this year.
The Nexus 6 has been widely expected to be released after Google's I/O Developers Conference on 24 June or early July, though the company has not announced anything officially.
However, Google's VP Sundar Pichai hinted at the Mobile World Congress that the new Nexus smartphone would be released only in the second quarter of the year, and not in June as speculated.
Interestingly, Samsung Galaxy S5 was announced on 24 February and is set to hit the stores in 150 countries on 11 April, while HTC One (M8) is available at a couple of carriers after its unveiling on 25 March. These developments may discourage Google to enter the fray now.
Moreover, Apple is expected to launch its new 4.7-inch flagship smartphone - iPhone 6 - at the WWDC event in June or September. It will make good business sense, if Google unveils Nexus 6 after Apple's launch as the smartphone market will bombarded by new flagship devices in a short span of time.
Nexus 6, the successor of Nexus 5, is expected to sport a 5.2-inch full HD and curved LCD display, protected by Corning Gorilla Glass. It is expected to be powered by the 64-bit version of its Snapdragon 800-series chipset with 3GB RAM and run on the next generation of Android OS (4.5), dubbed as Lollypop.
The device is also expected to have 13MP camera (main) and 5MP front camera, with connectivity such as Bluetooth, NFC, Micro-USB, Wi-Fi and 4G. It is expected to come in three storage variants - 32 GB/64 GB/128 GB.