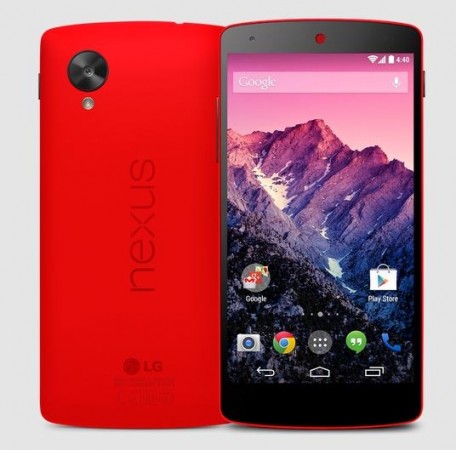 The much-awaited device, the Nexus 6, has arrived but it looks like demand for the Nexus 5 is still high, and that too despite Google not cutting its price.
The Nexus 6 was unveiling along with the Nexus 9 and Android 5.0 Lollipop on 15 October. The pre-order for the device has began but it is still not sure when Google will release it. Reports are doing the rounds that the device would be launched on 8 November but it is not confirmed yet.
Traditionally, Google cuts the price of its smartphone before the release of its successor to clear the current stocks and discontinue its production but that is not the case with the Nexus 5 as the search giant has neither started selling it at a discounted price nor announced discontinuation.
Interestingly, the demand for Nexus 5 is still high as it goes out of stock on Google Play Store every now and then. In fact, gadget lovers will find difficult to choose the colour hey want, as "We are out of inventory. Please check back soon" notice could be seen often on its website either for the white, black or red colours of both the 16GB and 32GB variants.
The Nexus 5 could be still in demand for two reasons. Features of the Nexus 6 are superior to its predecessor but its 5.96-inch screen size will be a big turn off for those who want a smaller handset. Moreover, the price difference of the devices is huge. The 16GB variant of Nexus 5 is priced at just $350 and the 16GB variant at $400, while the 32GB Nexus 6 is priced at $649 and $699 for the 64GB variant.
Moreover, users of the handset will have a new experience when Android 5.0 Lollipop is rolled out to the device, which may happen in a few weeks time.
The Nexus 5 has good features and is still going strong despite completing one-year cycle. It sports a 4.95-inch display with 1080 x 1920 pixels (445 ppi pixel density), powered by Qualcomm MSM8974 Snapdragon 800 chipset and runs on Android OS v4.4 KitKat (upgradable to Android 5.0 Lollipop when it is rolled out). It also comes packed with 16/32 GB internal memory and 2GB RAM, Li-Po 2300 mAh battery, and an 8MP camera.