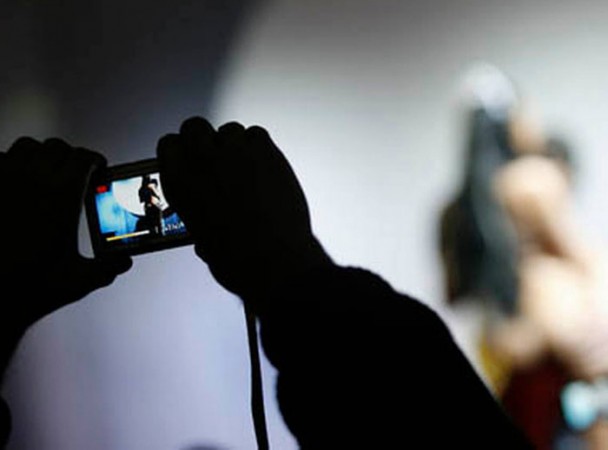 Kannada Actress, who was arrested over the honey trap blackmail case is likely to expose a couple of names, who had connections with her.
The Central Crime Branch police is now investigating the case after she was arrested on Tuesday (8 October).
The Kannada actress allegedly blackmailed a city doctor after laying a honey trap with the support of her gang members. As per the complaint, her friend Sanjana met the doctor and engaged in sexual activities with him at his residence in June, reports Bangalore Mirror.
She secretly recorded a sex tape involving them and later blackmailed him of leaking the video to the media if he fails to pay them ₹1 crore as a settlement. The doctor, who was in the state of the shock, could not help but agree to settle the issue by paying the money, the report added.
Initially, he paid ₹1 lakh and requested them to give him some more time to clear the amount. Later, he approached the police and filed a case against the Kannada actress and her gang.
Subsequently, a few more complaints were filed against the Kannada actress. While her gang members were arrested soon after the case was filed, the Kannada actress went absconding for a while.
Last month, the Kannada actress received bails in two cases, but the court refused to give bail in the third case. Now, she has been arrested in a case filed in Mico Layout police station limits and the cops have started investigating the case. On Thursday, a court remanded her to judicial custody for 10 days.
It is said that there are many big names, including politicians and businessmen, who have been trapped in similar ways by the actress and their names are likely to be exposed soon. A cop has confirmed the same to the Hindu and said that she was the kingpin of a vice ring .
Who is Nayana Krishna?
The Kannada actress acted in eight serials, anchored some TV shows and appeared in handful of films like "Aakada", "Rambha", "Sathyananda" among others.
This is not the first time that the actress has hit the headlines for the wrong reasons. Nayana was in the spotlight when she attacked film director Rishi during a press meet of her movie "Kotlallappo Kai".