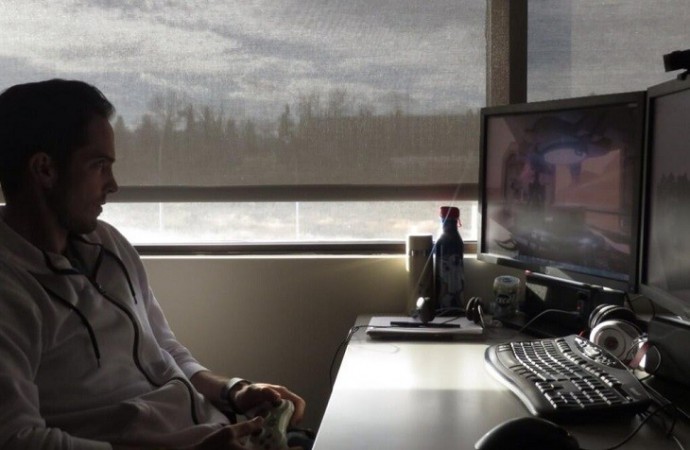 Michael Gamble, producer of the Mass Effect franchise at BioWare, has revealed a new image of what looks like the next game in the series.
The image - though blurry - shows off a developer playing a new Mass Effect game using an Xbox 360 controller. He tweeted the image with the caption, "The next chapter of Mass Effect is upon us!!,"
The Xbox 360 controller in the picture was not illuminated like it would normally when connected to the console or PC. But Gamble explained that this was because the connected system was a development PC.
This image has raised speculation whether this title will be Mass Effect 4 or just the next Mass Effect game. There is also no information about whether the game is a sequel or prequel or if it will be a cross-platform game.
As part of the N7 Day, a celebration of things related to Mass Effect, this and other pictures showcasing BioWare artists working on characters were tweeted from studio director, Yanik Roy's account.
This new chapter of Mass Effect is likely to have new character, new enemies and new worlds, creating "amazing new Mass Effect experiences."
What do we Know so Far?
There are some facts which have been confirmed: Commander Shepard will not feature in the next game. The new Mass Effect game will be powered by DICE's Frostbite 3 engine. Mac Wlters, the lead writer of Mass Effect 3, is also working on the game project.
The game will be "fresh and new," according to Casey Hudson, executive producer of BioWare. He had said, the company will launch, "something new, the way we did at the very beginning of Mass Effect,"
Apart from the game, BioWare is also working on a Mass Effect film. Even about the film, we only know that it is working with Legendary Pictures for production. As of now no release date, casting details and other information have been given.