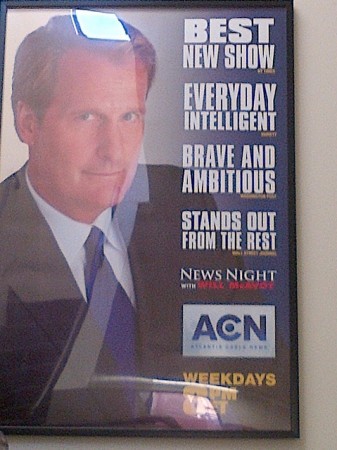 "The Newsroom" returned to HBO Sunday night with its third and final season, which will consist of only 6 episodes.
Time and again critics have condemned the show's creator, Aaron Sorkin, for the messages he tries to convey through the show. His attempt to familiarize the audience with the dangers of indulging in social-media driven news reporting has been evident throughout the first two seasons, The New York Times reports.
Anyone familiar with the show would identify with the over-usage of the term "mansplain". But, it can be argued that Sorkin's male characters are more "mansplainy" than his female characters. The men depict more passion and creativeness than the woman in "The Newsroom", Salon reports. It has been the same since the beginning and expecting that suddenly the characters would start exhibiting other traits would be illogical.
Jeff Daniels, who plays Will McAvoy, and his supporting cats in the show displayed remarkable acting skills in the reporting montage of the Boston Marathon bombing. It can be said without a doubt that Daniels' pained expressions, when he learnt that a victim was an 8-year-old boy, moved most of its viewers. It reminded everyone of the devastating week of April, last year.
Sorkin's universe revolves around "Sports Night" to "The Social Network" and involves fast-talking boasters including men and women. In his fast screenplays he tries to fit two scripts' dialogue in just one. The characters, in their long monologues, mention statistics scores of times that only fuel the process of audience losing interest.
The storyline is also taking a strange turn. People tend to get attached with characters and develop feelings for them and don't really want to see Neal Sampat (character played by actor Dev Patel) land in jail, Entertainment Weekly reports. The fast pace of the series is providing its viewers with a lot of information to process for a single season.