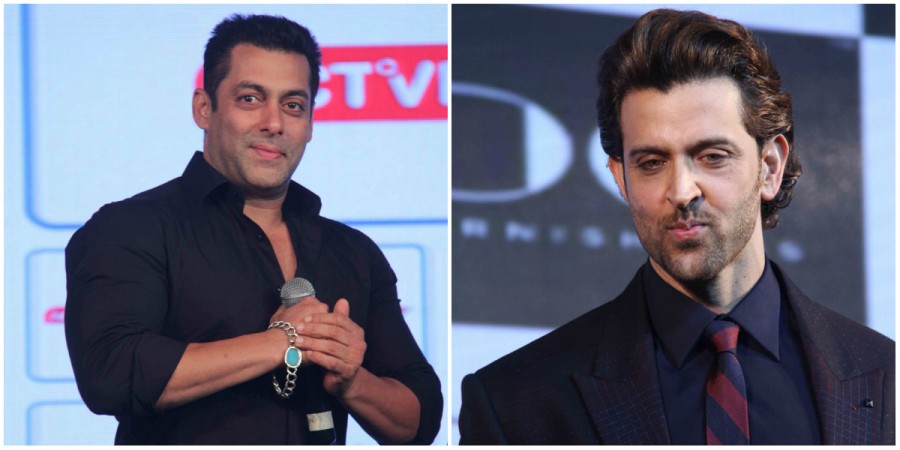 In the past few days, there have been reports of superstars signing hefty TV deals for their films. Sources close to the development claim it is all false news.
The figures are inflated and unrealistic and have been leaked by people who know they can get away with putting out such rumours, an insider told the Asian Age. The stars themselves wouldn't make such claims as it would make them sound delusional.
"These figures are being sneaked in by people who are certain they can get away with it. But anyone with even a basic knowledge of the financial reality of the entertainment world, would know how outrageous it is to suggest Rs 550 and Rs 1,000 crore as fees for satellite rights," the insider further elaborated.
There were reports that Hrithik had inked a Rs. 550 crore deal for satellite rights of 6 of his upcoming films, while Salman has landed a Rs. 1,000 crore contract for 10 projects.
In other news, Hrithik is busy promoting "Mohenjo Daro," which releases on Aug.12, same day when Akshay Kumar's "Rustom" is slated for a release. The Ashutosh Gowariker directorial will see him romance newbie Pooja Hegde and also engage in some thrilling fight sequences.
Salman will kick-start Kabir Khan's "Tubelight" in a few days. To be shot across Ladakh, the film doesn't have a leading lady yet. Sohail Khan will be playing brother to the superstar's character. Apparently based on the Sino-Indian war of 1962, the project is expected to release on Eid 2017.