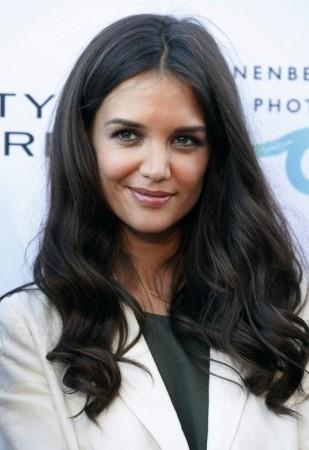 Fresh from her divorce to Tom Cruise, newly single actress Katie Holmes said that she would like to date "tall men".
According to IANS, 33-year-old Holmes recently indulged in a shopping spree, buying 15 pairs of high-heeled shoes following her divorce from her ex-husband of five years in August.
"I would like a guy who is taller than me... It sounds shallow. I like being tall, but going on dates with someone who is shorter... I just want to be with someone who is taller than me," Holmes was quoted by British magazine OK! as saying,
During her married years, the 5-feet 9-inches tall actress mostly favoured flats to avoid overshadowing Cruise who is two inches shorter than her.
The "Batman Begins" beauty was recently spotted with Jeremy Strong enjoying a day out in New York City. Reports said that the two are just close friends, and that Holmes is being careful not to rush into another relationship, though there's a chance that the pair could get serious.
"They're just friends, but there's potential. He's the first man who has made Katie smile and who she has felt comfortable with in a long time," a source reportedly told British magazine Closer.
Since her split from Cruise, Holmes has been striving to carve a niche in the fashion industry. On Wednesday, the actress displayed her new collection she created with stylist Jeanne Yang at the New York Fashion Week held at Lincoln Center.