Newcastle United manager Rafael Benitez could get "five or six premium jobs" after the end of this season, according to former Liverpool striker Stan Collymore.
The Spaniard has managed clubs in Spain, England and Italy and has won league titles and European competition in the past. He also helped the Tyneside club to win the Championship last term, which helped them achieve promotion to the Premier League.
Benitez's side are currently struggling in England's top flight club competition this term. Newcastle are 16th in the table with 29 points after 29 games and are two points ahead of the danger zone.
The Magpies owner Mike Ashley was open to the idea of selling the club. There were reports that Benitez would have funds at his disposal in the January transfer market, if the new owners come into the club. However, Ashley failed to agree terms with potential buyers, leaving the former Liverpool and Real Madrid manager with lack of funds to strengthen the squad.
Collymore stressed he will not be surprised if Benitez walks away from Newcastle after helping them to stay in the Premier League this season.
"[He's] massively important because of his experience," Collymore told the Daily Star.
"He was manager of arguably the biggest club in the world before coming to Newcastle United. He's won the Champions League, he's managed in the Premier League, he's managed in Serie A, he's managed in La Liga, he knows what it takes to put teams together.
"I think what he's been frustrated with is that he was promised funds to be able to kick Newcastle on to the next level which Mike Ashley hasn't given him because of the projected takeover which obviously hasn't happened now.
"I think that he will make sure that they fight tooth and nail to make sure they stay in the league and it wouldn't at all surprise me if he keeps them in the league but then he walks and he says 'right I've had enough' because with the greatest of respect to Newcastle there are probably five or six premium jobs that are going to be going, whether it be at international or club level that he would walk into with his CV."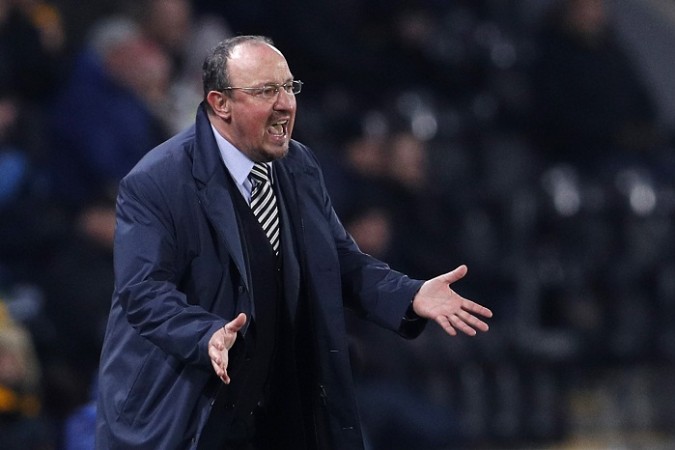 "But I do think that he's been bitten by the Newcastle bug - he wants to do well by the club and I think he'll do that by putting a team together that fights very much to the end of the season."
"I've seen a lot of games now this season, theres certainly 4/5/6, maybe seven teams that are worse than Newcastle. They're starting to get one or two results, notably the Man United result, so I think he'll keep them up and he'll say 'have we got any money to spend? is Mike Ashley staying? is he committed? Is a new owner going to come in?'
"If the answer is no to any of those questions 'thank you, it's been a good couple of years but I'm off'."