While a 7.8 magnitude Kaikoura earthquake rattled New Zealand in 2016, it looks like the island nation should be bracing up for a larger quake that may even bring with it a devastating tsunami. Geologists have said that the Hikurangi subduction zone is much more active than previously thought and has begun to show movements since the Kaikoura earthquake.
The movements in the Hikurangi subduction zone, which runs from the top of the South Island to Gisborne in the north, could bring earthquakes of about 9.0 magnitude and cause a tsunami capable of wiping out areas in just seven minutes. "We need to think Japan 2011 basically, because if our whole plate boundary ruptured it would be a magnitude-9 earthquake," GNS scientist Ursula Cochran told Fairfax.
If such an earthquake does hit New Zealand, Cochran explained that it would affect the entire east coast as well as some areas of the south. She also spoke about the Kaikoura quake and said: "One thing about reflecting on the Kaikōura earthquake is we don't want people to think this is the big one," adding that the nation may see worse.
The tsunami could also bring massive destruction to the nation and many areas could be submerged in 10 to 30 minutes. "We know from tsunami modelling (of) the Hikurangi subduction zone that the travel times could be very short, so seven minutes for some of the south Wairarapa coast," Cochran added.
New Zealand saw massive destruction in 2016 when the Kaikoura earthquake measuring 7.8 on the Richter scale shook the nation. At a depth of just 15 kilometres, it caused numerous landslides and wreaked numerous roads and buildings.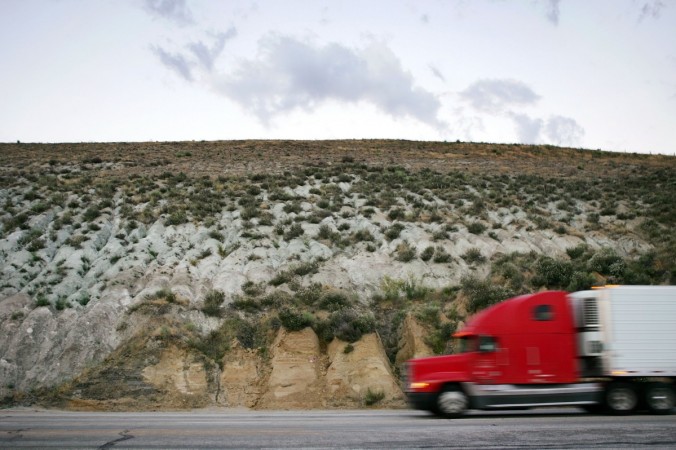 Meanwhile, California too has been facing some worrisome times with the San Andreas fault being jolted by 134 earthquakes in the last one week.
Tremors have rocked a three-mile stretch around Monterey County on the San Andreas fault, bringing with it fears that California may soon be wreaked by the much-talked-about "big one." Of the 134 tremors, 17 are said to have been stronger than 2.5 magnitude, while six of them were measured at over 3.0 on the Richter scale.
Not just that, seismologists have also warned that the region may feel the tremors for a few more weeks. "This one has been a quite productive aftershock sequence," the Daily Mail quoted Ole Kaven, a US Geological Survey (USGS) seismologist.
"We suspect there will be aftershocks in the 2 to 3 [magnitude] range for at least a few more weeks."
One of these quakes was recorded at 4.6 magnitude, after which nine aftershocks were felt.
What is the Big One?
The much dreaded big one is a hypothetical quake that is expected to rattle the San Andreas fault. The magnitude is likely to be 8 or more killing about 14,000 people and injuring 30,000. Thousands are likely to be left homeless and the region's economy is expected to take a massive hit.