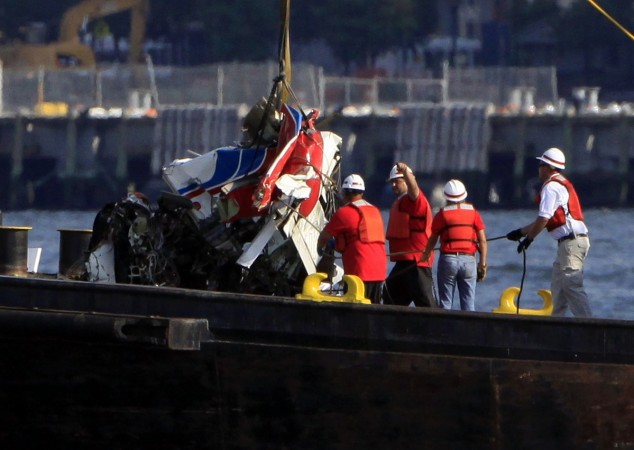 A vintage airplane from the Second World War era crashed into the Hudson River between New York and New Jersey in the U.S. on Friday night. A body, reportedly of the pilot, has been recovered from near the crash site, New York Police were quoted as saying by CNN.
A 56-year-old man's body has been found near the debris of the P-47 Thunderbolt. The plane had taken off on Friday from an airport in Long Island, Kathleen Bergen, spokeswoman for the Federal Aviation Administration, told CNN. The aircraft was one of the three planes that took off from the airport in Long Island. They were there for the shoot of a promotional video marking the 75th anniversary of the American Airpower Museum, BBC reported.
"It made kind of a U-turn, and then there was a stream of smoke coming from it,'' an eyewitness told New York's Daily News. "It was tilting down toward the water. I thought they were doing some sort of trick."
A distress signal from the plane was received before it crashed, reports said. The reason behind the crash has not been found. The New York Police, New Jersey State Police, and firefighters had reached the site of the crash immediately. The plane will be recovered by the U.S. Army Corps of Engineers.
The Thunderbolt, according to the Smithsonian National Air and Space Museum, was used for ground attacks during World War II.